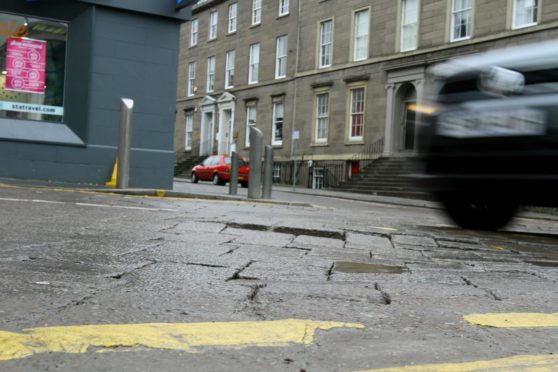 City planners will call for sett paving in the city's Nethergate to be torn up following a row over road repairs that sunk just months after they were completed.
Under the plans, the existing mono-blocks will be completely removed from the route outside Dundee Contemporary Arts and the concrete base filled in with black tarmac.
The Courier understands discussions are ongoing about the finish for the road surface with the most likely option being some type of screed — a simple levelled layer of material.
West End councillor Fraser Macpherson led calls for the road to be repaired again following complaints from local residents.
He said he had received assurances from planners that the works could be carried out over a matter of days, rather than the three weeks it took the Dundee Roads Maintenance Partnership to carry out the previous repairs.
However, community leaders have raised concerns about the impact of the proposed works on the area's reputation as a cultural quarter.
Councillor Richard McCready warned the new surface should not detract from the area's "heritage appeal".
"We're trying to champion a brand for the West End and we need something similar in our approach to this," he said.
"We need something attractive that is going to draw people to the restaurants, shops and places like the DCA.
"Of course, we need to have something that works as a road surface but I would like to see us strike a balance that still has that heritage element and can bring in visitors."
West End Community Council chairman Peter Menzies said it was unfair that local people were being asked to pay out again for road repairs after Dundee City Council claimed the last works were carried out to a "satisfactory standard".
"They say these works were carried out to specification but if they can't even specify it should last more than 11 months, then frankly someone's job should be on the line," he said.
"Why are the public being asked to pay for this again? The contractor should be brought back in and told it simply isn't good enough."
Councillors will hold an urgent meeting next week to discuss concerns over the handling of road repairs and winter maintenance.
A spokeswoman for Dundee City Council said road maintenance partnership manager Ewan Macnaughton had confirmed plans were "still in the design stage at the moment".
She declined to comment further.
---
Pressure grows on Council after woman falls and breaks arm
Councillors have faced renewed calls to tackle problem repairs on one of Dundee's busiest roads after an elderly woman fell and broke her arm.
Local residents complained after sett paving opposite Dundee Contemporary Arts (DCA) in the city's Nethergate dropped to surface-level, despite being repaired just 11 months earlier.
Dundee City Council admitted last week the work had been chosen for aesthetic reasons rather than for longevity.
Doris Coleman, 84, was crossing the problem area and heading towards DCA when her friend tripped on the paving and fell heavily.
The woman, who is understood to also be in her eighties, sustained a broken arm and now requires surgery.
Mrs Coleman called for "urgent action" to prevent further accidents in the area and warned others could be injured unless priority is given to making the road safer for pedestrians and traffic.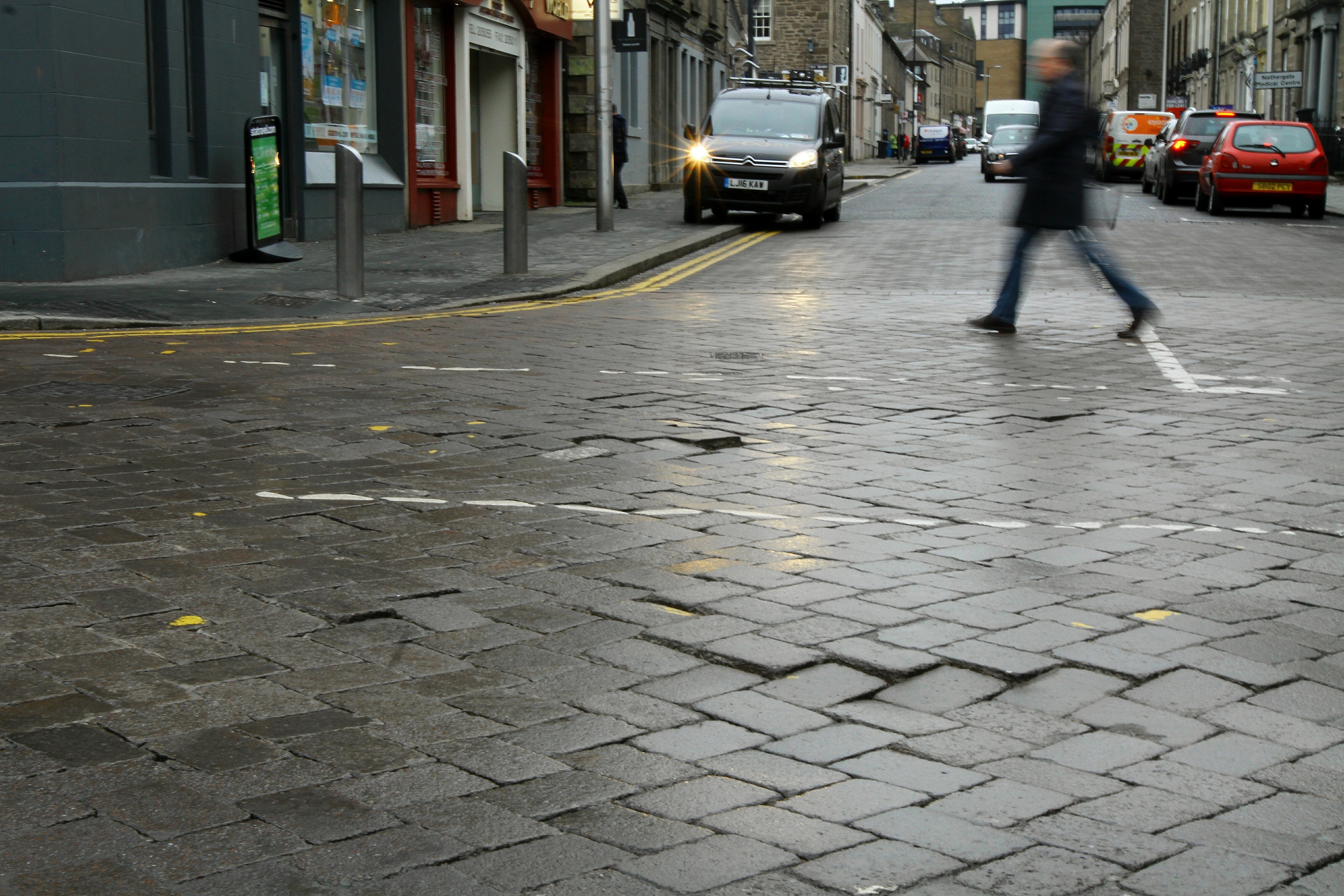 "It was quite shocking when she just went crashing down," Mrs Coleman said.
"Luckily, the DCA were very good and looked after her until an ambulance came but it was a very anxious time.
"I have another friend who fell there just a few weeks earlier and I wonder how many more will need to have accidents before the area is finally made safer."
A spokeswoman for the Scottish Ambulance Service confirmed emergency services had attended.
"We dispatched one ambulance to the scene," she said. "One patient was transported to Ninewells Hospital."
West End councillor Fraser Macpherson has led calls for repairs to be carried out on the route.
"I am very sorry to hear about the accident and I hope the woman is able to make a full and speedy recovery," he said.
"I would reassure the public that work to repair the road is now imminent and I am hopeful it can be carried out with minimum disruption."
Repairs are expected to be carried out by the end of March.