A joiner and a window cleaner have told how they helped save the lives of a grandfather and granddaughter during a massive house fire in Dundee.
George Davie, 55, and neighbour Alex Chaplin, 50, used ladders to rescue the pair from the blaze on Melfort Place in Trottick on Wednesday morning.
Window cleaner George said he did not usually work on the homes in the cul-de-sac but was there by "pure fluke"because of the snow.
Joiner Alex had only popped back briefly from a job in Fintry to his home nearby when he spotted the smoke and ran into the burning house.
Alex, who says he has known the family since childhood, said: "I came back to get a saw blade and just as I was getting back in my car, something caught my eye.
"I saw smoke coming out of the window of the home so I ran over.
"I went inside but the electrics were completely ablaze and there was smoke everywhere. I panicked when I realised the lassie was still upstairs so I grabbed a ladder from the window cleaner a few houses down, who carried over another one.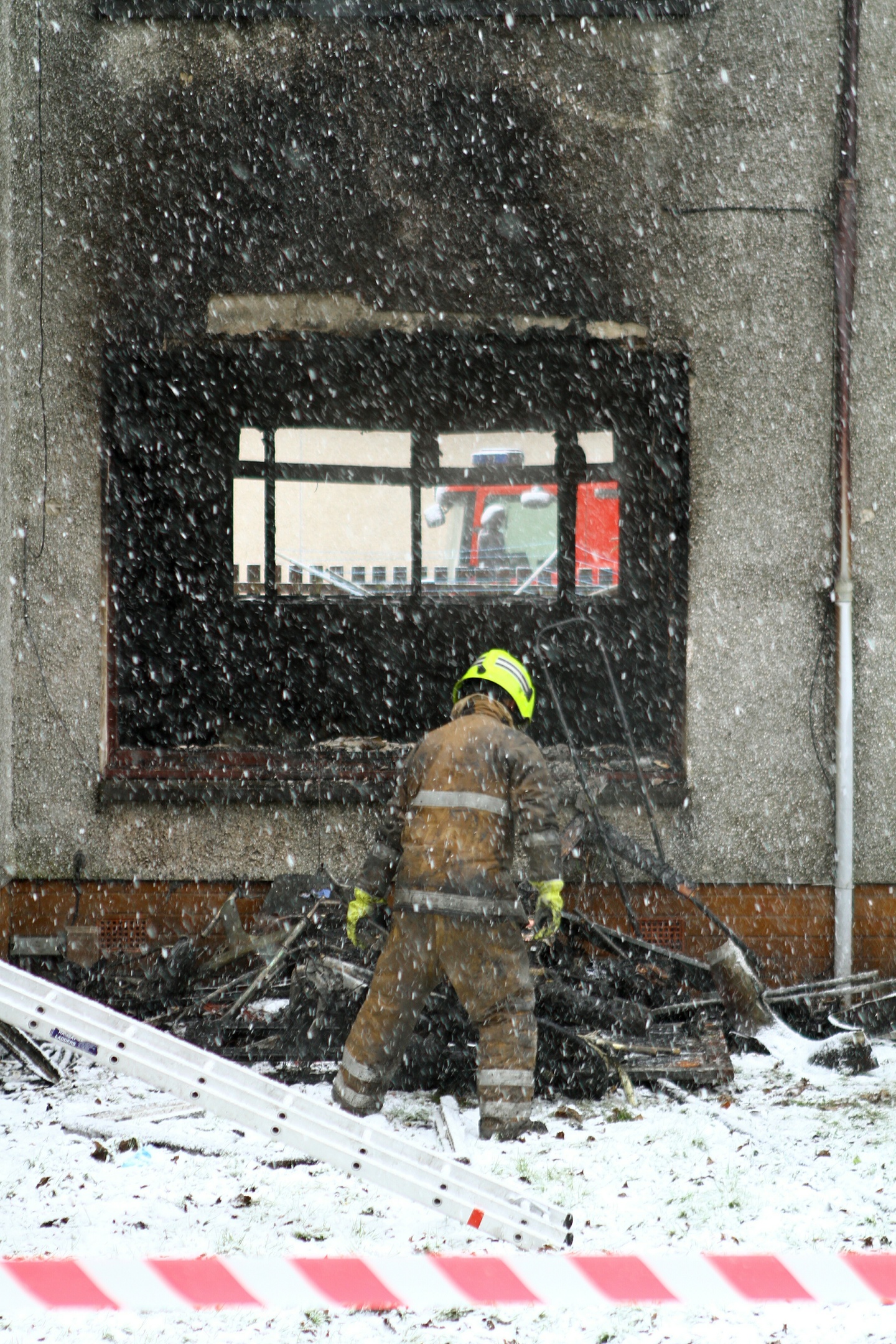 "I was pleading with her to come down on the ladder but she was so scared.
"Eventually she let me help her. There's no doubt she'd have died if she'd stayed in that house."
PICTURES: Two taken to hospital as fire destroys home in Dundee
Fire engines rushed to the scene after the blaze broke out around 10.30am. Crews battled for several hours to extinguish the flames, but the house has been left completely gutted.
Council workers were at the property after the fire service left to ensure it was not a danger to the public or to neighbouring homes.
Window cleaner Mr Davie said the fire and rescue was like something on TV.
He said: "I had already cleaned its windows and been paid and was only three doors down.
"We got a ladder up to the girl in the top floor and used another one to smash in the window to the living room, like you see on TV, because we couldn't see the granddad. We didn't know where he was."
"It's amazing how quickly the fire spread.
"He didn't want to come out because he was more concerned about his grand-daughter and she didn't want to come out because she was concerned about him.
"I think that might be how a lot of people get trapped in fires – they're worried about other people.
"I shouldn't even have been working in Trottick. I was supposed to be working in the town but saw the weather was going to turn and didn't want my son working alone so we decided to stay together.
"It's just a pure fluke I was there."
The 65-year-old owner of the home, who did not want to be named, spoke of his shock after the fire.
He said: "I was in the shower at the time and I smelled smoke. I rushed out and saw the electrical board was on fire and sparking.
"It all happened that fast. My granddaughter was upstairs in the bedroom and I shouted for her to get out.
"The smoke was so thick though and it had spread all over the house. She wasn't able to get down the stairs.
"The widow cleaner – who I'd just paid moments before I jumped in the shower – must have still had his ladders up and helped her out the window.
"I'm just so glad everyone is alright."
He added that he had lost everything in the fire and said he and his wife would be staying with family for the foreseeable future.
"I don't have anything left," he said. "My wife was at work when it happened. When she came back she couldn't believe it, she was crying.
"Everything is gone. I've had to borrow clothes as everything I own has been burnt.
"I have to say all the neighbours have been brilliant. They've been a huge help.
"We will be staying at my daughter's house while we get everything sorted out."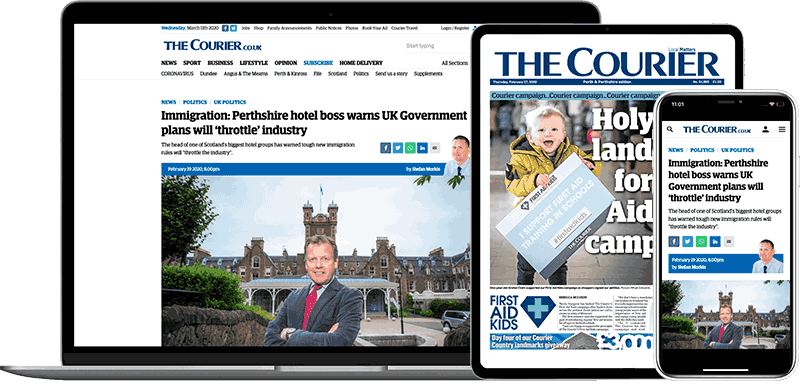 Help support quality local journalism … become a digital subscriber to The Courier
For as little as £5.99 a month you can access all of our content, including Premium articles.
Subscribe