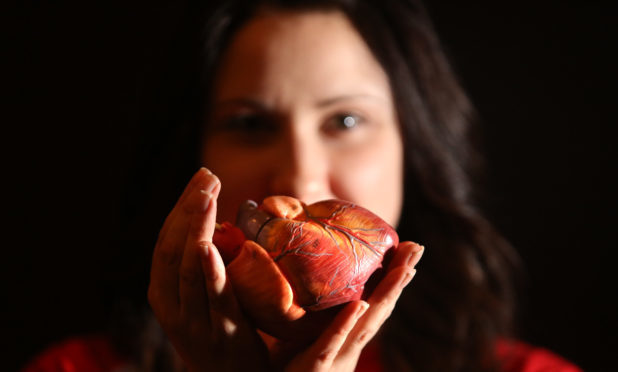 Forget the red roses or a romantic dinner for two – couples wanting to get to the heart of the matter on Valentine's night headed to the Malmaison Hotel  in Dundee on Wednesday night for an evening like no other.
The luxurious setting was turned into a science lab that was most definitely not for the faint-hearted.
Lovebirds seeking a night to remember snapped up tickets for a live heart dissection, and organisers were delighted to score a sell-out success.
Staff from the Centre for Anatomy and Human Identification (CAHID) at Dundee University sliced open the animal organ in the name of science – with a spellbound audience looking on.
The event was led by Claire Cunningham, a mortuary technician at the centre, and was part of a nationwide series of "Anatomy Nights", intended to give members of the public the opportunity to learn all about the human body.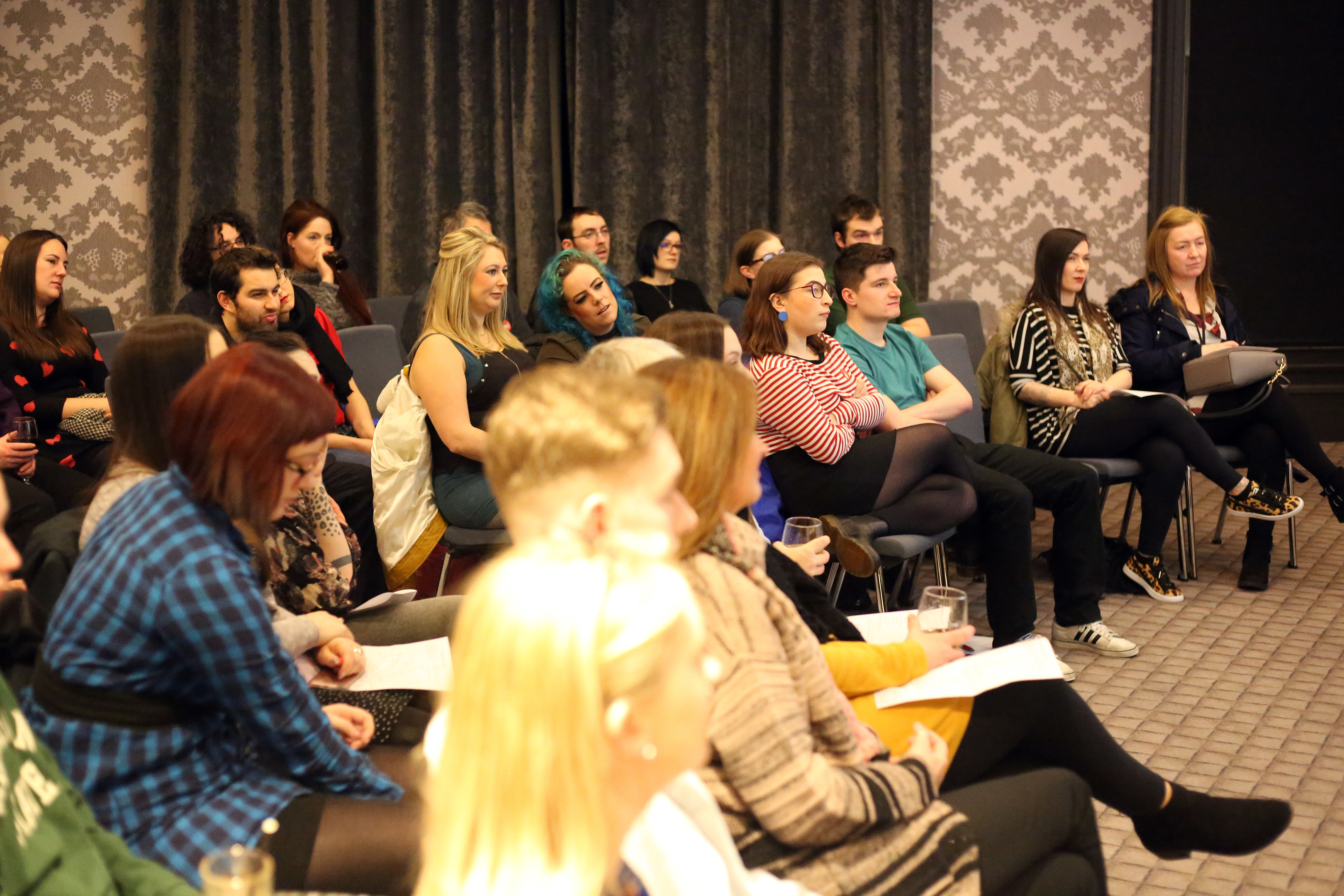 Similar evenings were held in Edinburgh, Lancaster, Brighton and Hull.
Among those who put aside a night of romance for a fact-finding and perhaps life-saving night was birthday girl Katie Whyte from Dundee.
A neuroscience student at Dundee University, she was celebrating her 30th birthday with her friend Joanne Burns, 33, a bio-medical scientist.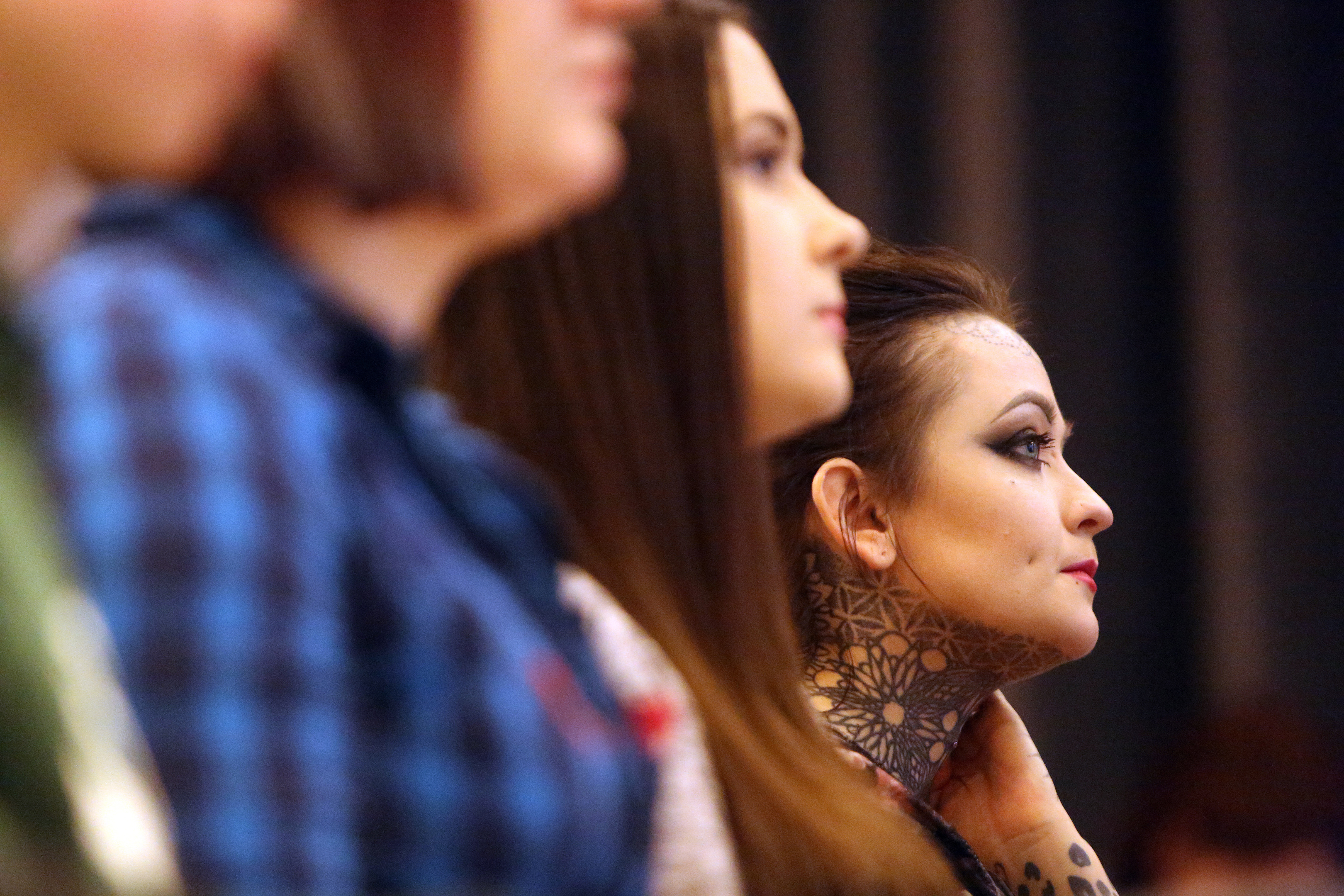 Katie said: "Valentine's night is not a good night to go out if you are single – it is all couples and everything is over-priced.
"I thought this was a nice way to get out of the house for my birthday with my friend, but we will be celebrating with cocktails later."
Self-confessed "anatomy geek" Vicki Falls, 31, from Dundee, went along with fellow midwife Briony Campbell.
Vicki said: "I am totally an anatomy geek, it runs in our bodies.
"I can't think of anything more fun to do."
Briony was also looking forward to the dissection and an opportunity to test her knowledge.
"We will go out after but this will set us up for a good night out," she said.
Paul Langridge, 47, a gardener from Dundee, kept his partner of three and a half years, Linda Wylie, in suspense all day as to what his Valentine treat was.
He said: "We have done the flowers and chocolates earlier today but I have been dropping hints like 'have a heart', and having a 'heart to heart' all day.
"Linda has no idea what we have come to".
Linda, 47, a support worker from Laurencekirk, said: "I am very romantic and like surprises. It is always good fun doing things together but I have no idea what is going to happen."
One couple who did not celebrate Valentine's day were Sherilyn Taylor and William Everett.
Sherilyn, 23, an anatomy student at Dundee University and her greenkeeper student partner William, 28, from Lochore in Fife, were both looking forward to the dissection.
William said: "I don't believe in Valentine's Day."
All proceeds from the evening were donated to the British Heart Foundation.
Speaking afterwards, mortuary technician Claire said: "It went really well – those who came along seemed to really enjoy themselves – I couldn't ask for anything better.
"A lot of people have been asking about future events."
She continued: "You can learn anatomy from books and pictures but there is nothing like seeing the structures themselves.
"A lot of people came up at the end to take a closer look and to ask questions."
Meanwhile, it was business as usual at the Malmaison Hotel for those wanting to celebrate Valentine's Day in a more traditional way.
More than 90 tables had been booked for Chez Mal with guests invited to "feed your passion this Valentine'".
Hotel general manager Roula Samaha welcomed the guests taking part in the Anatomy Night.
She said: "Our motto is 'Dare to be different' – this is certainly different.
"It is great that all the proceeds are going to the British Heart Foundation."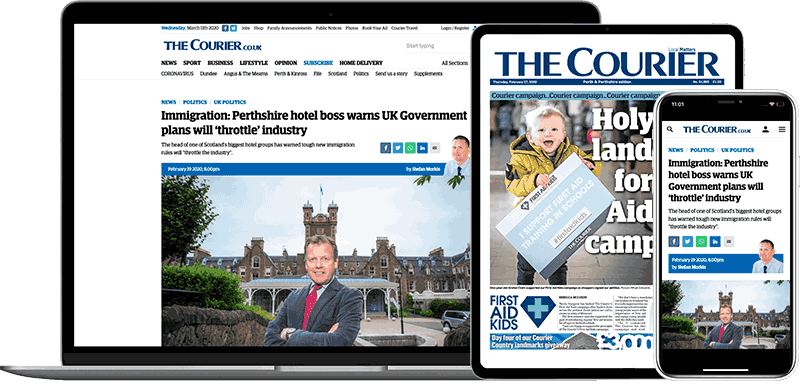 Help support quality local journalism … become a digital subscriber to The Courier
For as little as £5.99 a month you can access all of our content, including Premium articles.
Subscribe