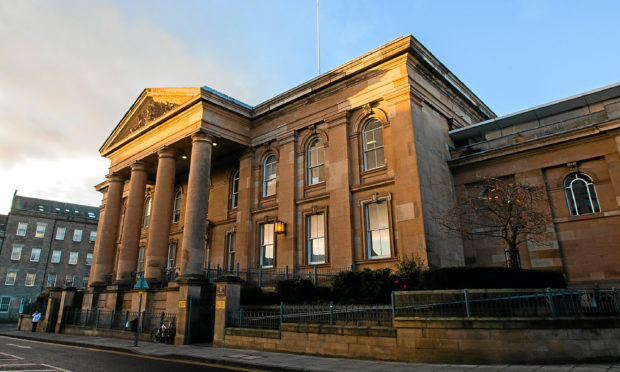 A sheriff has "reluctantly" jailed a Dundee woman who begged to go to prison because her benefits had been withheld and she had no money to live on.
Andrea Westwater admitted stealing electric toothbrushes, cosmetics and toiletries from the Tesco store at the Kingsway West retail park on February 14.
Solicitor advocate Jim Laverty told the court his client had stolen the items after she "gave up hope".
Jailing her for six months, Sheriff Alastair Brown said he had concerns that the benefits system was set up in a way which made it difficult for people to access the support they needed.
Mr Laverty said Westwater had not been able to claim the benefits she was entitled to, because she did not have any ID.
He added that the 35-year-old felt she would receive better support in prison than on the outside.
Last night, a spokeswoman for the Department of Work and Pensions said the agency's staff would always work "extremely hard" to confirm a claimant's identity and would not turn someone away.
Westwater, of Ancrum Court, Burnside Street, was spotted putting the items into her handbag by staff monitoring the store's CCTV and was confronted at the exit.
Speaking on her behalf, Mr Lavery said: "She has had considerable difficulty in registering for benefits and a bank account as she has no driving licence or any other form of photographic ID.
"She advises me that in effect she gave up hope.
"She wishes to be in custody because she feels she would get the help she needs there and has resolved to make use of her time in custody."
Sheriff Brown said he understood the need for the DWP to check claimants' identities but he had "concerns" about the case presented to him.
He explained: "The difficulty here does not seem lie in the entitlement, but in the ability to navigate the system.
"I'm certainly not voicing criticism of the whole system, but I do have concerns that it has not been possible to set up arrangements for this lady to obtain the benefits to which she is entitled.
"I hope Mr Laverty is right that as a convicted prisoner she would be able to access help more effectively than if she were a free agent.
"So, with considerable reluctance I will impose a six month prison sentence."
A DWP spokeswoman said she could not comment on specific cases but insisted there was "no way" a vulnerable individual would be turned away.
The spokeswoman added: "When people come to the job centre they would be expected to bring ID such as a passport a driving licence and letters showing an address.
"However, if they are vulnerable and don't have ID, they would be asked biographical questions, or a third party such as a GP or local authority would be contacted.
"Staff would work extremely hard to confirm their identity so that benefits could be paid and there is no way someone would just be turned away."