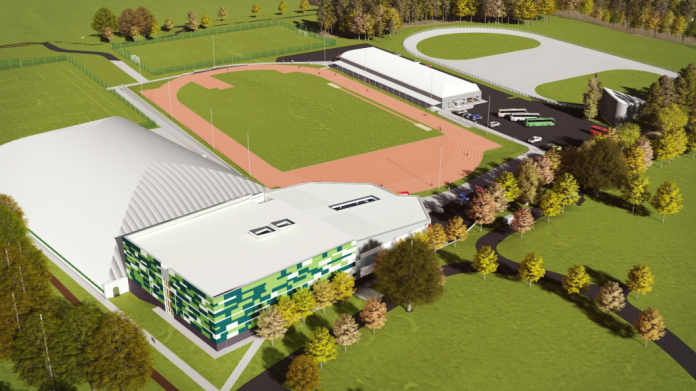 A city councillor says he was left "astonished" at the time taken to exempt Dundee's new flagship sports centre from a massive £750,000 tax bill.
The city's new £32 million Regional Performance Centre for Sport (RPCS) had been facing the possibility of having to pay the huge annual tax bill after the Scottish Government announced plans to introduce business rates for new community sports and arts facilities.
However, finance secretary Derek Mackay confirmed on Saturday the project's "exceptional circumstances" mean it will not be hit with the bill.
The Scottish Government's changes to business rates mean services run by arms-length external organisations (ALEOs) could be be subject to large rate demands.
The new Caird Park facility is run by an ALEO, with North East Labour MSP Jenny Marra raising fears at the end of January that the centre could be affected.
It then took the Scottish Government just over two weeks to make a decision.
Though delighted with the outcome, Broughty Ferry representative Craig Duncan, who sits on the Regional Performance Centre for Sport Project Board, says the length of time taken to reach a decision only added to the problem.
He said: "The success of this project is of great importance to Dundee and, as a member of the project board,  I am delighted that the uncertainty surrounding this potentially ruinous tax grab by the Scottish Government has, at last, been sorted.
"I am only astonished that it has taken so long for the Scottish Government to take the threat of a huge rates bill off the table.
"Whatever you do with the tax regime is one thing but the project was already well under way and a deal is a deal quite frankly.
"You need clarity, especially when it's such a huge bill. You might have thought twice about it if this bill had been a possibility from the beginning.
"The length of time taken to reach the decision made people worry."
Before a decision had been made, the Scottish Government had said it was discussing "a range of issues" regarding the project with Dundee City Council.
Mr Duncan added that he was concerned that, as a board member on the project, he had not been involved in these discussions.
He added: "Without being party to the process, you're left needing to do guess work and it's not very inclusive or helpful.
"You really have to be straight up front with the board and other people involved so that we can understand the thinking.
"I actually had to wait and find out through the press about it and that's not right."