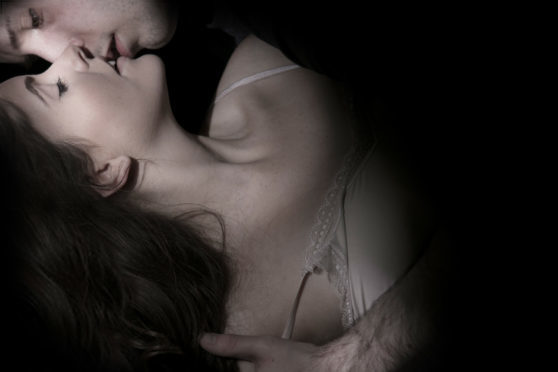 The Royal Conservatoire of Scotland (RCS) and Dundee Rep will come together for a production later this year.
Spring Awakening will be the first time Scotland's national conservatoire has put on a musical theatre production in collaboration with a professional company.
The award-winning musical follows a group of teenagers as they grow up – grappling with love, sex, rebellion and death.
The collaboration will allow the RCS' student actors to work with professionals from Dundee Rep.
It further cements a relationship that has seen new graduates from the RCS take their first steps on the professional stage at Dundee Rep, as a handful of students are taking part in the Rep's year-long Graduate Actor Scheme.
Andrew Panton, artistic director of Musical Theatre at the RCS and artistic director of Dundee Rep, said: "Spring Awakening is the first collaboration in my role as artistic director of Dundee Rep, in my first season of shows, and I'm thrilled that it is with the RCS.
"They have many shared values – both are creative, cultural hubs that believe in nurturing the next generation of performance and production talent.
"Spring Awakening will be a wonderfully rich learning experience for the RCS's professionals-in-training, who will work side-by-side with actors from the Rep Ensemble and the theatre's creative and production teams.
"Audiences can expect a musical that redefined the form in many ways. Even though the original play was written in 1891, it's a story that's still completely relevant today, dealing with universal themes like love, morality and sexuality."
Barrie Hunter, an actor with Dundee Rep, said: "I'm delighted to be working alongside the students of the RCS and look forward to seeing how much we, as members of the Dundee Rep Ensemble, can offer to them in terms of our experience and expertise in the profession and how much they can offer us in terms of their youth, energy and also their expertise in their chosen strand of theatre, namely musical theatre."
Based on the 1891 German play by Frank Wedekind, the show opens at the Royal Conservatoire's New Athenaeum Theatre in Glasgow on March 10 until March 16, before transferring to Dundee Rep from March 22 to 24.
It has won eight Tony awards, four Oliviers and a Grammy for best musical show album since its Broadway debut in 2006.