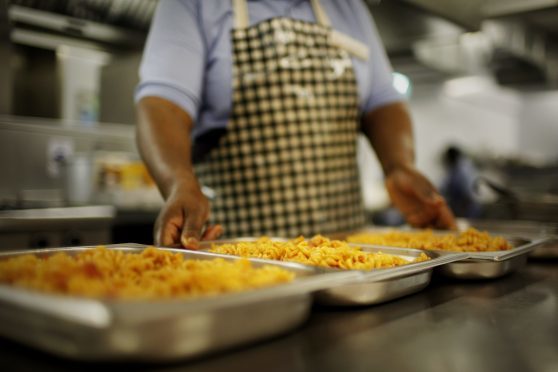 The rising cost of school meals could plunge struggling families even further into debt, it has been claimed.
Dundee City Council wants to raise £32,000 through increasing the price of school meals.
Although the prices in primary schools will only rise from £2 to £2.10, Liberal Democrat councillor Fraser Macpherson said the unpaid amount is evidence some families are struggling to pay and any rise will only make matters worse.
He said some families with three or four children could be looking at an increase "encroaching on £100 per year".
His comments came as it emerged the council is owed £31,791 — almost the amount the price hike would raise — through unpaid dinners.
There has been a spike in what is owed to schools since a new payment system was introduced across the school estate from 2015 until March last year. By the end of the academic year for 2015/16, the council was owed £6,351 but this has risen by more than five times in the last two years.
Each child has an individual account that parents or guardians can load with credit to pay for lunches. The council has a policy of never refusing a child lunch, but the cost of a meal will be charged to their account if their balance is not high enough.
When a debt reaches a certain amount a reminder is sent to the parents or guardians.
Mr Macpherson said: "There are a great many working parents who do not qualify for free meals but are not on great incomes.
"The increase would be particularly large if you had three or four children – it would be encroaching on £100 a year.
"If there was one thing I could change about the budget, and there would have been a few such as the burial charge and an increase in leisure charges, it would have been the price increase on school meals.
"The amount already owed to schools shows there are clearly some parents struggling. In terms of what the council would make back in terms of council budget it is really small in context.
"It's not beyond the realms of possibility for families to get even further into debt as a result.
"There are councils in other areas doing positive things to support families and I think it is unfortunate that we aren't doing more."
A council spokeswoman said they would reassure families who are struggling, and make sure children are fed in school.
She said: "Individual schools will monitor balances per child and will support parents who are struggling to meet the cost of school meals.
"We want our children and young people to have the best start in life and understand the importance of ensuring our children are fed."