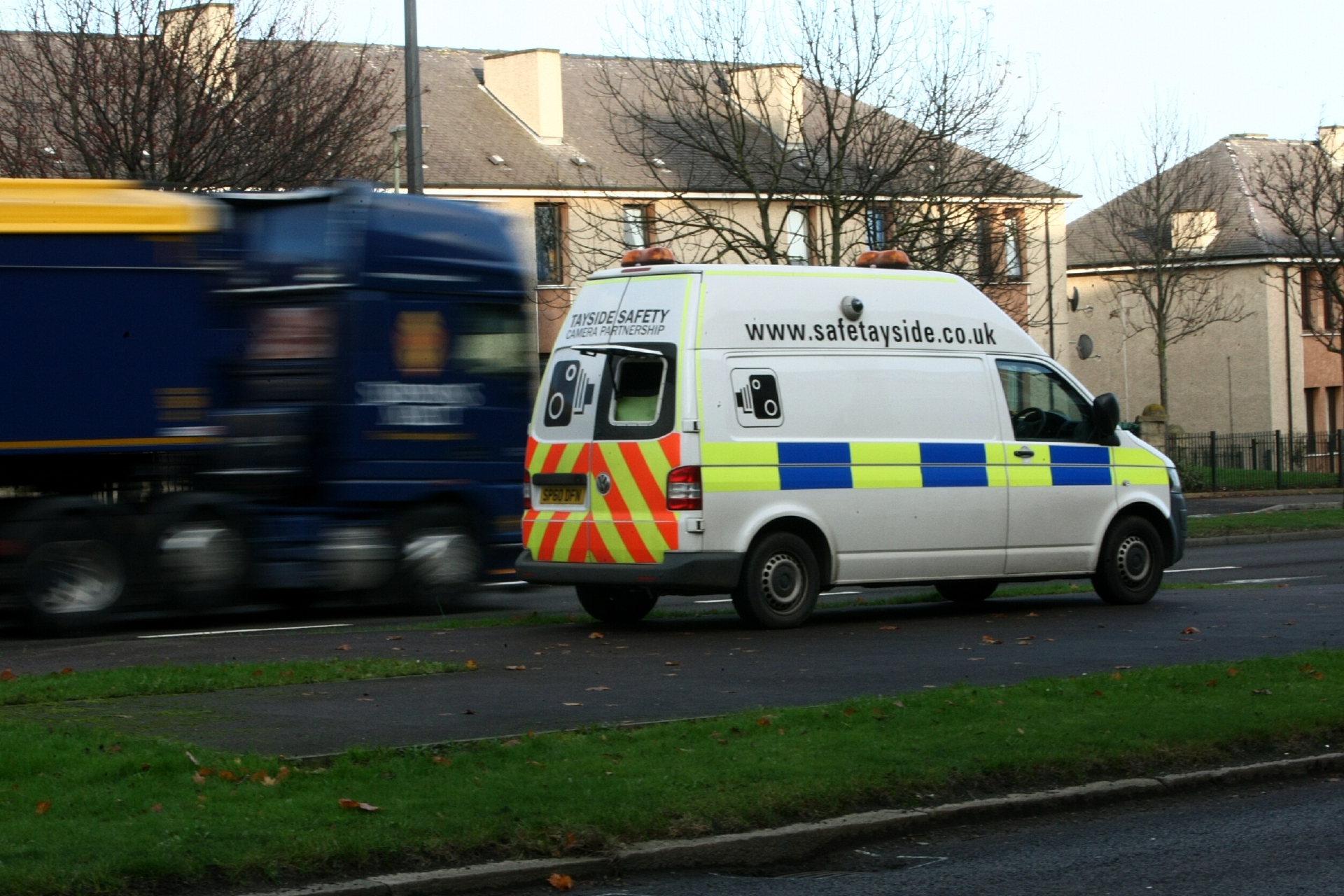 Motorists on Dundee's busiest roads have been hit with almost a million pounds worth of speeding fines since the speed limit was lowered to 40mph.
Figures released in response to a Freedom of Information request from the Scottish Conservatives show 9,829 £100 fixed penalty notices were issued for speeding on the Kingsway in 2015 and 2016.
The speed limit was reduced from 50mph to 40mph from the Clepington Road junction to the Forfar Road junction at the start of 2015.
The Kingsway is only five miles long but motorists received almost as many tickets on it as they have on the 61-mile stretch of the A90 between Dundee and Aberdeen.
More than 11,000 tickets were handed out on the road between the two cities over the same two year period.
There were 5,290 fines issued for speeding on the 15-mile stretch of the A90 between Perth and Dundee.
Scottish Conservative MSP for the North East region,Bill Bowman, said fixed cameras and average speed cameras are raising a lot of money from motorists.
He said: "At first glance this looks like a tax on motorists, many of who are just trying to get from their homes to work.
"The Kingsway can be an exceedingly dangerous road and there have been attempts to make it safer for motorists and pedestrians.
"I would hope that recent work to standardise the speed limits, creating a longer 40mph section, will see this figure drop as drivers learn the road.
"If the Kingsway at five miles long is generating almost as many tickets as the A90 at 61 miles, there must be something wrong."
He added: "I can empathise with drivers who find themselves stuck at the Forfar Road or at Claypotts, particularly during peak times or in football traffic.
"The SNP-run council has been in charge of roads in the city for almost a decade.
"Nothing much has happened other than the replacement of Dundee's famed 'circles' with an array of traffic lights.
"I don't think many people will feel that traffic is moving any more easily as a result."
No excuse for speeding
Arron Duncan,  manager of the North Safety Camera Partnership, defended the fines.
He said: "The purpose of the Scottish Safety Camera Programme is, as one of a number of effective road safety strategies, to contribute to Scotland's road safety vision and road safety targets as set out in the Scottish Governments Road Safety Framework to 2020.
"This is undertaken through deploying targeted safety camera enforcement with the overall intention of improving driver behaviour and compliance with speed limits and traffic light controlled junctions and making the roads safer for all road users.
"The primary role of Safety Cameras is to act as a deterrent to those who may choose to disregard the law in these two areas which unfortunately, as research has proven, have a disproportionate involvement in road collisions and casualties."
He added drivers have no excuse for getting caught speeding.
He said: "All current safety camera locations or routes operated are visibly signed in advance and all roadside equipment and enforcement vehicles are marked to be highly conspicuous all designed to provide prior warning to motorists to comply with the appropriate driving regulations in place.
"As road casualty rates have experienced significant falls over the last two decades and more it is clear that the collective road safety strategies deployed have been effective of which Safety Cameras have clearly been an integral tool as part of that work."