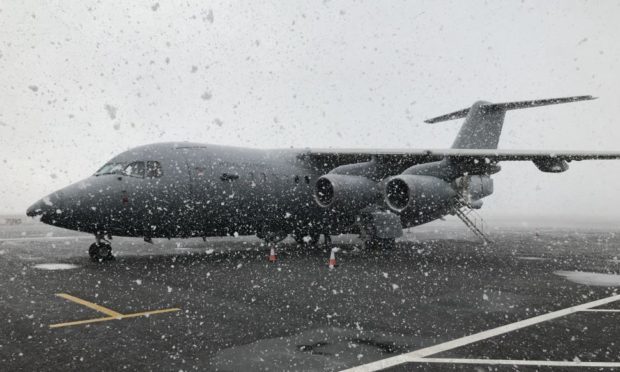 A military plane made a stop off in Tayside on Tuesday afternoon.
The Royal Air Force BAe146 aircraft, which forms part of a fleet which transports members of the Royal Family and other senior British figures, was photographed on the runway of Dundee Airport during heavy snowfall in the city.
The plane is operated by the No.32 (The Royal) Squadron at RAF Northolt and is tasked with command support air transport (CSAT).
Wee visitor @DNDAirport, a 146 from @RAFNortholt this afternoon. The snaw won't stop the RAF❄️❄️❄️? pic.twitter.com/OyF7vv8im5

— Dundee Airport (@DNDAirport) February 27, 2018
The RAF squadron is said to operate four BAe146s from Northolt, including the VIP-configured CCMk2 and the "Quick Change" CMk3, which can switch between passenger and cargo duties.
The plane which landed in Dundee is believed to be a CMk3, which can accommodate increased equipment being used by troops and can also switch its role to carry palletised freight.
Among the roles of its counterparts, the CCMk2, is to transport senior government ministers, high-ranking personnel in the Ministry of Defence and senior members of the Royal Family.
However this is only said to represent a "minority" of its work.
Outwith its "VIP work" the CCMk2 provides support to military commanders by transporting personnel and small freight items.
All models operating from RAF Northolt are fitted out with defensive countermeasures suites which offer government ministers and military leaders protection during overseas visits where there is an added security risk.
Crews on the planes consist of two pilots, two cabin crew and a ground engineer.
Dundee Airport staff tweeted to say that the snow "won't stop" the military machine.
The reason for the plane's stop-off in the City of Discovery is not yet known.
The RAF and Dundee Airport were approached for comment.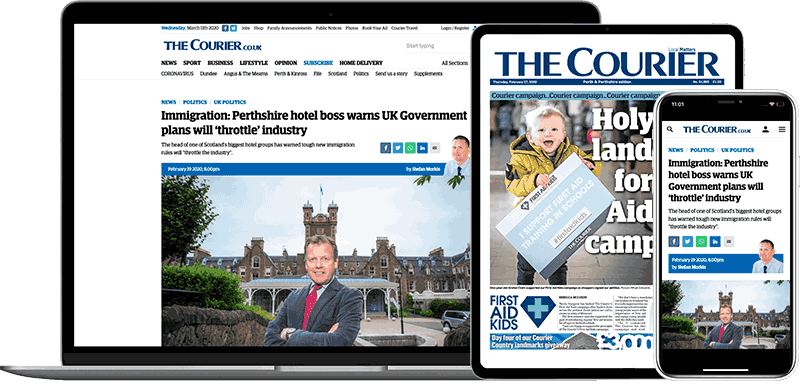 Help support quality local journalism … become a digital subscriber to The Courier
For as little as £5.99 a month you can access all of our content, including Premium articles.
Subscribe