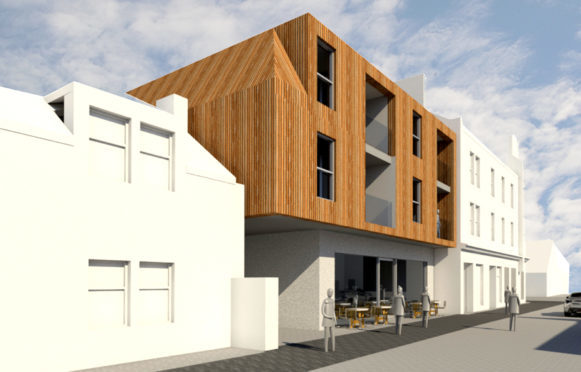 A Dundee architect has vowed to appeal a rejection by Dundee City Council for a development of seven flats and a restaurant.
Brunton Design had submitted a planning application on behalf of  Handleflat Ltd to demolish an existing cafe on King Street in Broughty Ferry and build the new complex in its place.
However, the local authority refused permission on the grounds the proposed development was "not of a sufficient quality" and would "constitute over-development" of the area.
Allan Moody, one of the partners at Brunton Design, said he disagreed with the council's reasoning.
He explained: "We fundamentally disagree with the position they have taken.
"We have tried for several months to arrange a meeting with the planning department to come up with a mutually agreeable solution, but they have refused, saying they didn't think a meeting would be worthwhile.
"This is inconsistent with other applications we have on the go, so we are quite mystified.
"They mentioned over-development, but that site has already been used for a restaurant, albeit one that is no longer open.
"We have had no public objections and the site is currently an eyesore, with people fly-tipping there. Surely it's better to have something there that will create jobs and stimulate the local economy.  We are going to appeal this decision."
The council's decision notice stated the proposal would "neither preserve nor enhance the character and appearance of the surrounding Broughty Ferry Conservation Area."
The notice, prepared by Head of Planning Gregor Hamilton, added: "The development would not comply with the adopted Dundee Local Development Plan (2014) in terms design and layout, house type, parking provision, bike storage electric charging points and drying areas and would not provide a proposal of sufficient quality in the redevelopment of the site.
"The proposed ground floor Class 3 use (the restaurant) would be contrary to the provisions of Policy 28 of the adopted Dundee Local Development Plan (2014)  as the proposal is located outwith the district centre and could have a detrimental impact on the amenity of existing and the proposed residential properties
"The proposed development does not comply with current road design standards and the applicant has failed to provide sufficient on-site parking provision or evidence to demonstrate that there is sufficient turning space within the site."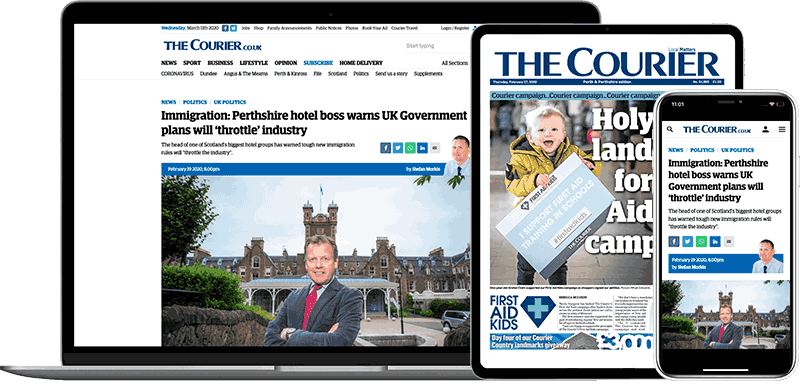 Help support quality local journalism … become a digital subscriber to The Courier
For as little as £5.99 a month you can access all of our content, including Premium articles.
Subscribe