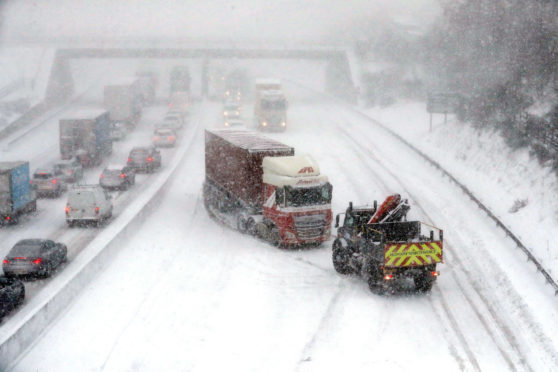 Courier country hauliers have blasted the First Minister after she accused some firms of exacerbating the Beast from the East roads chaos.
Nicola Sturgeon has been criticised for her "unhelpful" comments made during First Minister's Questions in which she chastised road haulage and lorry companies for continuing to drive on trunk roads during one of the worst winter storms on record.
She backed up comments from transport minister Humzah Yousaf in suggesting firms transporting non-perishable goods such as furniture and stationery were effectively ignoring the advice to avoid all non-essential travel.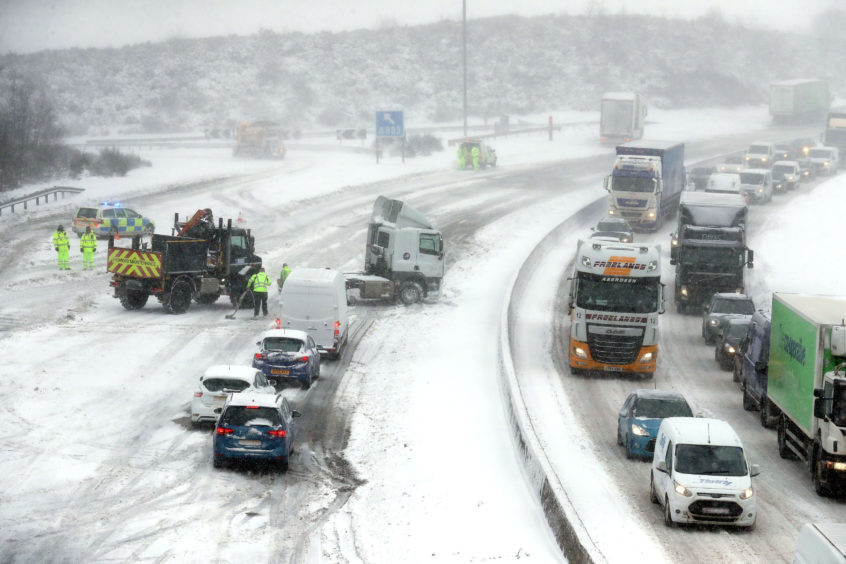 But PS Ridgway boss Donald Ridgway – who has more than half a century's experience in logistics and transport– said her comments displayed the thinking of people who did not really understand the industry.
Mr Ridgway said: "In a lot of cases (the stranded lorries) have not been sent out after the weather warning has been given, but instead are returning to the depots having been on a delivery when they have been caught out.
"To blame the haulage industry for the chaos is a bit off and I find the comments made by the First Minister totally unacceptable and misinformed.
"It was pointed out some of the lorries had side panels which displayed items maybe deemed non-essential, but very often what is on the side of a lorry is not what is inside.
"We carry newsprint, food products and pallets all over the UK and I think without the haulage industry out on our roads 24 hours a day we would have empty supermarkets,  fuel stations without petrol and old people without heating oil."
Sandy Nelson of Kelty-based A&J Nelson added: "Without us there would be no salt and the roads would be impassable so what does Nicola Sturgeon want?"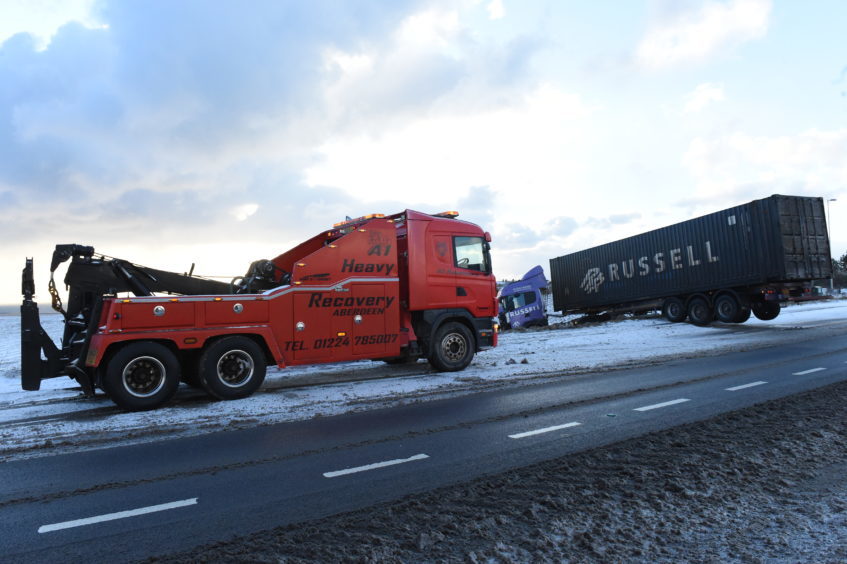 Mr Nelson said his drivers were delivering supplies to depots in Fife, Edinburgh, Angus and Central regions.
"We have a fleet out at the moment and all in all, we're very busy," he said.
"We're only doing vital deliveries at the moment – salt and feed for chickens and the like.
"Timber lorries have come to a standstill for now. It's difficult but we're managing with a bit of help."
A spokesperson for the Scottish Government said: "Ministers have been clear that this is not a criticism of HGV drivers, because driver safety is one of the important issues – but during a red weather warning, no HGVs should be on the roads unless it is absolutely unavoidable and they are involved in delivering essential supplies such as food and fuel.
"We understand haulage companies may be under obligation to their clients or face fines for late delivery, but we do not issue these travel warnings lightly.
"We want to talk to the industry to find a way to ensure that non-essential HGVs follow red and amber travel warnings without being pressured by their clients.
"We expect everyone to take the weather warnings seriously and heed the advice provided."