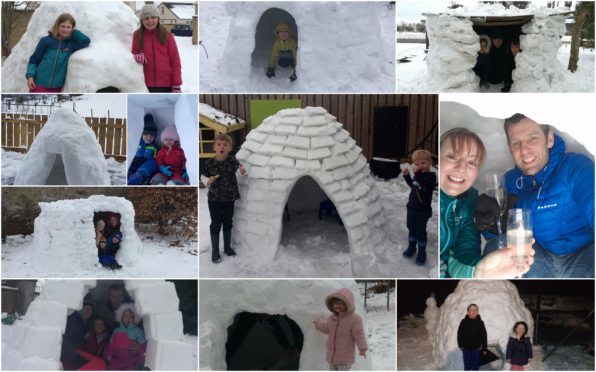 The Beast from the East weather has posed countless challenges since it blasted into our lives last week.
Closed roads, icy paths and even food shortages are some issues those of us in the adult world will happily see the back of as the thaw gets under way.
But for many children across Tayside and Fife, our week of wild weather will mean only priceless memories in years to come.
Closed schools meant some bonus days off for youngsters. And, with the 24/7 demands of the 21st century workplace temporarily put on hold for those parents told to stay at home, it provided an all too rare opportunity for all the family to get outside and enjoy the simple pleasure of playing together.
Snowball fights, sledging and building snowmen were obviously popular choices, but, with so much snow on the ground, many families have even turned their hands to building igloos.
Here are some of those sent to The Courier over the weekend.
Marc Gardiner's kids enjoying the result of their efforts: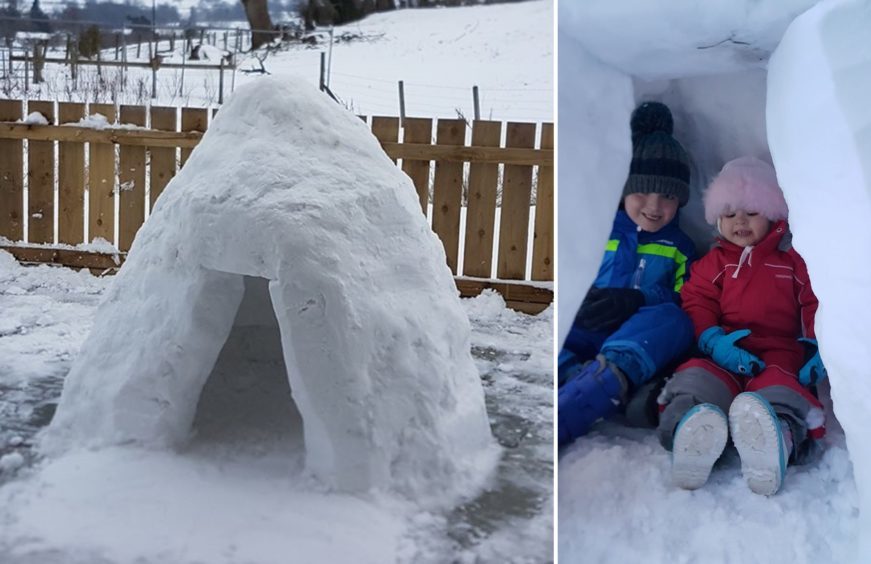 This from Morag Johnstone in Dunfermline looks like it might still be standing this time next year: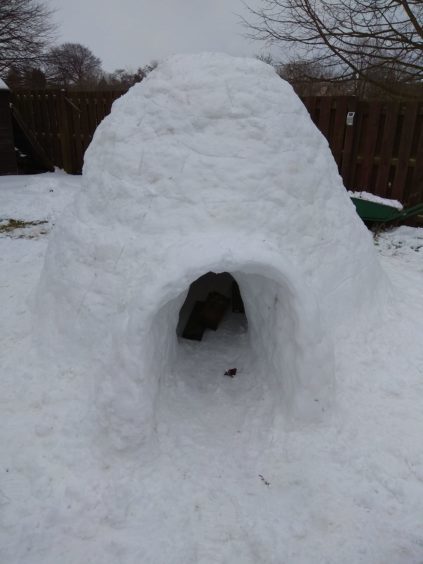 Hannah (left) and Anna of Errol Primary put in a whole day's work to complete this amazing igloo:

Big smiles in this photo sent in by Kymbirley Wardlaw: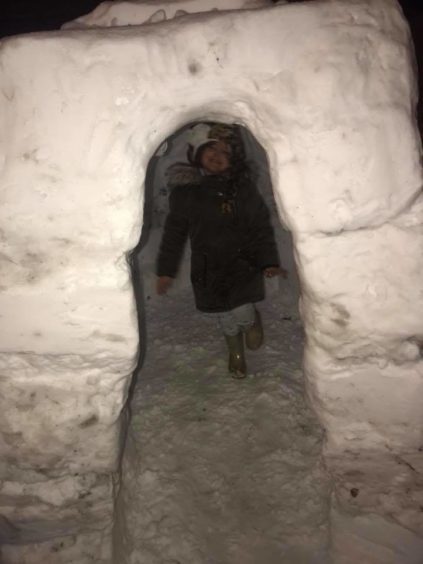 Susie Smith reminds us that igloos are not just for humans: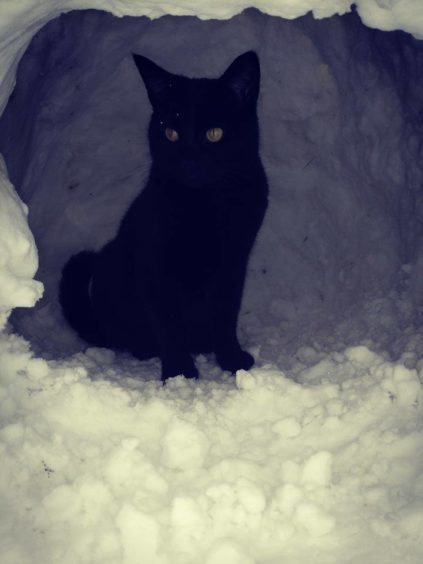 Graeme Malloch's family in Inchture built the perfect hideaway: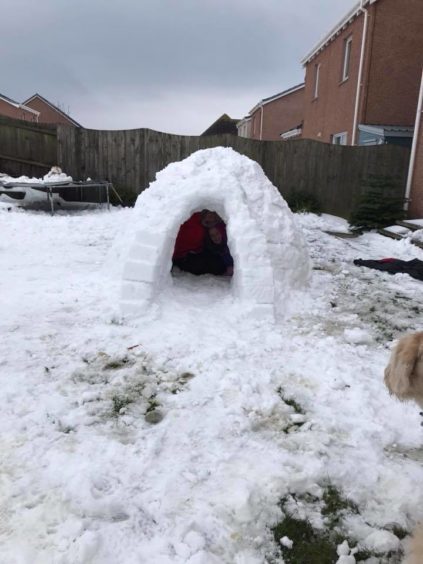 The Sturrock family in Carnoustie built a snow castle. Yes, a snow castle!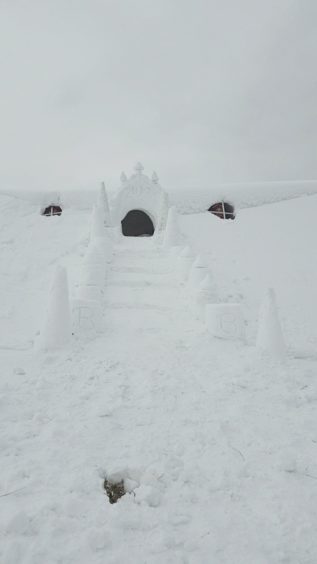 Kirkcaldy's deep snow was perfect for this effort shared by Naomi Rhodes: 
Former Dundee United star Sean Dillon and Carse of Gowrie councillor Alasdair Bailey building an igloo at Inchture:

A patriotic creation shared by Claire Pearse:

No need for a slide or trampoline when you have an igloo! (Sent in by Laura Fyles)

Louis Walton shared this sturdy structure:

Sean McCracken got to work for his son Reece:

Sam Downie's children were delighted with the result:

Scott Drumm's was custom-made for a little visitor:

The Sichi family cosy in the snow:

Ciaran Boyle's family enjoying room to spare:

The Scott family igloo was perfect for the kids — and to keep the Prosecco chilled