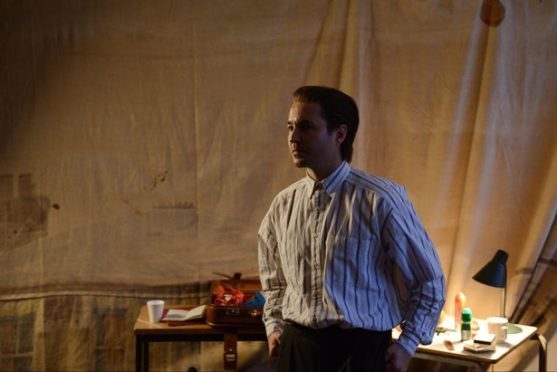 Broughty Ferry writer Neil Forsyth is to tackle the rock and royal aristocracies of the UK in two new comedy dramas.
The Bob Servant svengali has penned two new episodes of Sky Arts' Urban Myths that will air in spring and summer.
The first explores the decades long friendship between Rolling Stones singer Mick Jagger and Princess Margaret, while the second dramatises the backstage shenanigans at Live Aid in 1985.
Mick and Margaret will star Trainspotting's Kelly Macdonald as Princess Margaret and Jamie Campbell Bower as Mick Jagger.
The pair both owned homes on Mustique in the West Indies and Urban Myths explores their rumoured friendship over the course of three decades.
Neil said Macdonald was the first name he thought of to play Princess Margaret when he pitched the idea for the episode to Sky.
He said: "We went to Kelly quite early and she was keen but she couldn't do it as she was filming in the US.
"Then we got a message from her agent asking if the part was still available.
"I just had a feeling she would be really good.
"The thing about Margaret, from the research I did, is that she was such a mischievous character.
"We wanted someone fiery and spark — we didn't want her to be dry and regal.
"I just thought it would be interesting to look at this 30-year friendship between the Queen's sister and Britain's biggest rock star."
Neil's second episode '13.7.85: Backstage at Live Aid' features even more musical superstars.
Described as more of an "ensemble piece" by Neil, it recreates some of the alleged events that happened back stage at Live Aid.
He said: "This was inspired by the multiple music industry urban myths about Live Aid I've heard and read over the years, and was a chance to bring them all together.
"I also wanted to show how impressive Bob Geldof's achievement was in putting on the show and the myriad issues he faced on the day, including Elton John being furious with Noel Edmonds for landing his helicopter in his garden and ruining his begonias."
The cast includes Martin Compston as Midge Ure and Jonas Armstrong as Geldof.
Although Neil is writing about real people, he said he is not worried about causing offence.
"It's all about tone," he said.
"You want to spend half an hour in the company of these people. I'm not interested in easy jokes by playing up negative stories, it's about finding their humanity."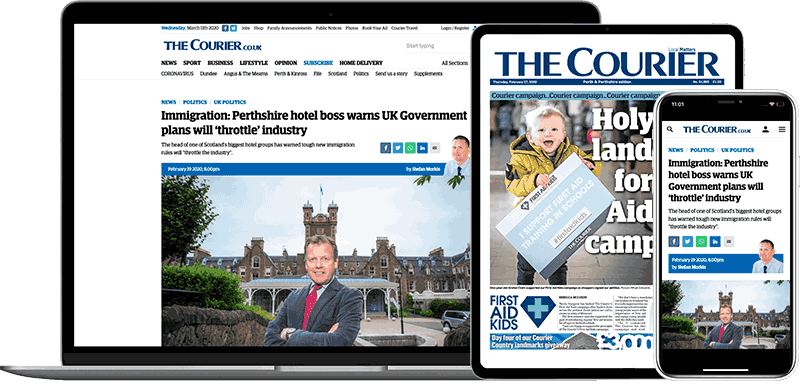 Help support quality local journalism … become a digital subscriber to The Courier
For as little as £5.99 a month you can access all of our content, including Premium articles.
Subscribe