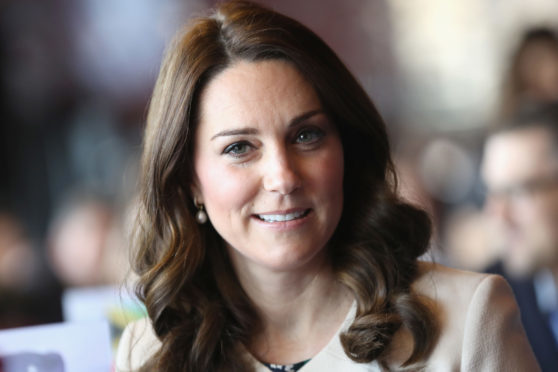 The director of Dundee's new V&A museum has welcomed news the Duchess of Cambridge has become the institution's first Royal patron.
Kate, who is also known as the Countess of Strathearn when she visits Scotland, formally began the role on Monday.
The Duchess, who is on maternity leave expecting her third child, is said to have an interest in the visual arts, photography and design, with Kensington Palace confirming  that the patronage would further those interests.
It has raised speculation that she and Prince William will take part in the September opening of the museum.
Philip Long, director of V&A Dundee, said: "It is wonderful news that Her Royal Highness the Duchess of Cambridge has agreed to serve as Royal patron of the V&A.
"Everyone at V&A Dundee wishes Her Royal Highness the very best for her exciting new role."
Kate, who did a degree in the history of art, is already patron of the National Portrait Gallery and the Natural History Museum, and is the first Royal patron in the V&A's 166-year history.
The V&A, which is a short distance from the Duchess's Kensington Palace home, is among the world's leading art and design museums.
It was founded in 1852 and named after the Duke of Cambridge's great-great-great-great-grandparents Queen Victoria and Prince Albert.
Kate visited in June 2017 to officially open its new entrance, courtyard and exhibition gallery on Exhibition Road.
The UK's first V&A outside of London is due to open in Dundee on September 15.
Tristram Hunt, director of the museum and former shadow education secretary, said: "From its foundation by Prince Albert and Queen Victoria, the V&A has enjoyed a proud history of Royal support.
"The Duchess's personal interest in photography, textiles and the visual arts, alongside her support for the role of art in supporting mental health and nurturing young people's creative talent, fits naturally with the collections and civic purpose of the V&A.
"The trustees, staff and members of the V&A look forward to working with Her Royal Highness across our museums in South Kensington, Bethnal Green and Dundee."
The Duchess is due to give birth to her third child – a sibling for Prince George and Princess Charlotte – in April.