If the thought of fixing punctures and lubing that old chain is stopping you from getting back on your bike, today's the day to do something about it.
The Bike Station Perth is hosting one of its monthly Dr Bike free repair and tune-up sessions in Dundee City Square until 3pm.
Mechanics will give your bike a free health check and either fix any small issues or advise on anything bigger.
When The Courier stopped by, there was a steady stream of cyclists eager to take advantage of the free service from mechanics Mike and Kelly.
Mike explained: "It's all part of an initiative set by Transport Scotland. We're funded by Cycle Friendly Scotland to put on these events.
"It's mainly flat tyres, or they've got gears that are misbehaving, brakes that are sticking — little annoying things that are ruining their cycling experience.
"Any excuse that people have for not getting on their bike, we're taking that away and getting them back cycling."
As well as brake and gear checks, the stall was also handing out free lights to anyone who needs them.
Neil Mackay was one of those who stopped by — and was surprised to see his bike given a full brake cable overhaul.
He said: "I just wanted him to have a quick look at it but he's changing my brake cables for me so I'm going to give a donation to say thank you."
If you can't make it down before 3pm, you can find more information on future bike health check days at www.facebook.com/perthbikestation.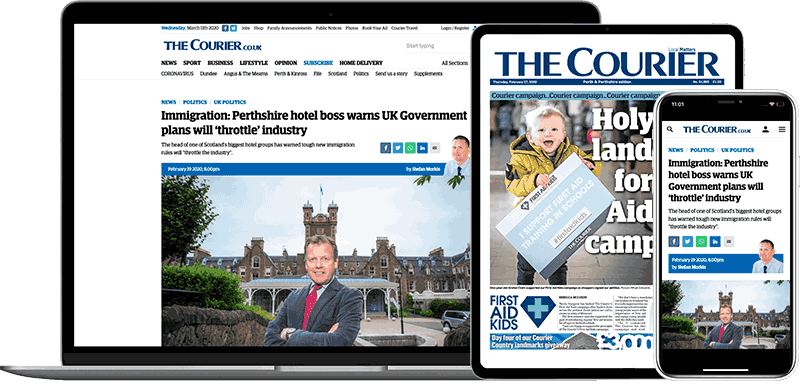 Help support quality local journalism … become a digital subscriber to The Courier
For as little as £5.99 a month you can access all of our content, including Premium articles.
Subscribe