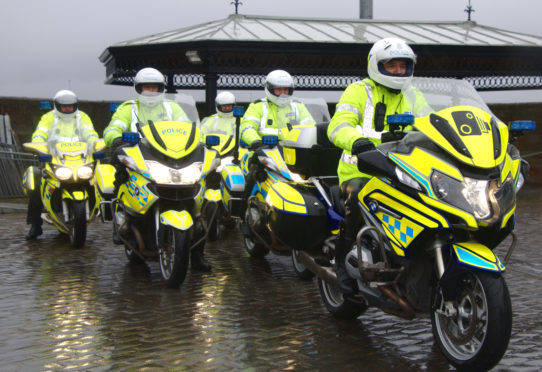 The Scottish Transport Minister was in Dundee yesterday to launch a motorcycle safety campaign.
Humza Yousef was at Discovery Point with a fleet of police officers on bikes to highlight the annual spike in road accidents involving bikes as the spring weather comes in.
The annual Motorcycle Safety Campaign promotes responsible motorcycling across Scotland, and there will be an increased police presence on the country's most dangerous roads over the next six months.
Mr Yousaf said: "As a motorcyclist myself, I know better weather will be tempting many motorcyclists to head out to enjoy Scotland's roads in the days and weeks ahead, but it's incredibly important people do so in a safe manner and ride to the conditions.
"That's why this Police Scotland campaign is so important. It develops local action plans to focus on the priority routes used by motorcyclists so we can engage with riders to encourage best practice.
"I would strongly urge all motorcyclists — regardless of their experience levels — to check out the Road Safety Scotland 'Don't Risk It' website and the 'Live Fast Die Old' Facebook pages. It's easy to think you know it all but these resources will provide helpful hints and tips to make sure everyone enjoys their day and gets home safe."
While bikers make up just one percent of traffic, they account for 16% of casualties, something that Mr Yousaf described as "worrying".
"The numbers  involve a lot of middle aged people, so it's not just young bikers," he added.
There will be more area safety camera units deployed as part of the new campaign, along with a specially equipped motorcycle which has the functionality of a safety camera van, but with all the technology packed into a manoeuvrable motorcycle.
As part of the campaign, Police Scotland will run seven 'Weekends in Action', with the first beginning this weekend.
As part of the initiative, officers will be out on the roads talking to bikers to ensure their vehicles have been properly maintained over the winter and are fit for use. This will also include checks on MoT certificates and insurance.
Mark Williams, assistant chief constable, said: "Motorcycling on Scotland's roads is a fantastic and enjoyable experience.
"But motorcyclists are more vulnerable than other motorists — the smallest of errors, by rider of driver can lead to very serious consequences, particularly when high speeds are involved.
"Road safety is everyone's responsibility. I urge motorcyclists to follow our safety advice and other road users must keep a careful look out for motorcyclists, particularly when turning into or out of junctions where many collisions occur."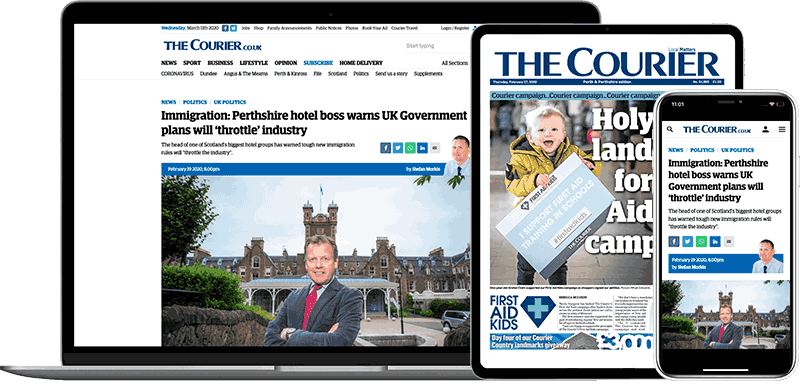 Help support quality local journalism … become a digital subscriber to The Courier
For as little as £5.99 a month you can access all of our content, including Premium articles.
Subscribe