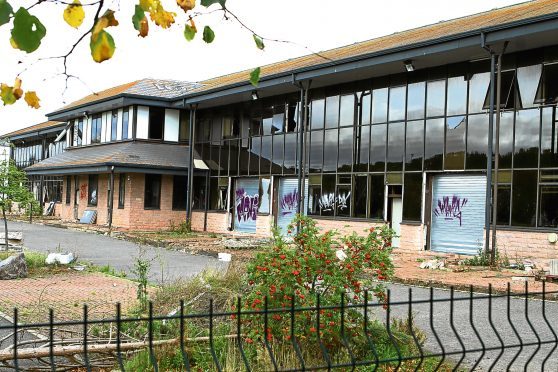 Council bosses could take legal action over the state of an eyesore office block at one of the busiest gateways to Dundee.
Liberal Democrat councillor Fraser Macpherson said planning officers were considering serving an amenity notice to force the owners of the building on the Technology Park to tidy the site.
The empty Luna Place block, on the Riverside Avenue Ambassador Route, is plastered in graffiti with broken windows and debris littering the grounds.
It is understood the owner lives in Ireland.
West End councillor Mr Macpherson has been pressing for action to improve the state of the offices and surrounding land.
He said: "I am really concerned about the total mess of this building and the deterioration of it. I took this up with council planning officers in November last year and with the selling agents, who are local, and I asked them to advise the owner to take steps to rectify the situation and properly restore the building."
Mr Macpherson said the owner had given assurances to the council's planning enforcement unit that the issues would be addressed, including a site tidy-up and an upgrade of the building.
However, five months, there has been no movement and he is losing patience over the impasse.
"This has dragged on too long and we now need to see action rather than words from the site owner," said Mr Macpherson.
He said a pledge from the owner that work would resume during the first week of June was "not acceptable" and he has received confirmation that planning officers would take steps if action is not taken soon.
A message from planners said: "It was noted that the owner awaits installation by Scottish Power for a local sub-station and transformer to serve the building.
"However, the works by Scottish Power doesn't mean the dumped material and broken glass can't be removed from the site.
"I advised if the site wasn't cleared within 14 days an amenity notice would be issued."
Mr Macpherson added: "The building is a mess and, whatever the delays with the electric supply, there is no excuse for the site remaining in such a mess.
"The building is on an Ambassador Route and the deterioration is very prominent and a terrible advertisement when visitors enter the city, so removing the eyesore as soon as possible is vital."