Winter weather warnings covering almost all of Tayside and Fife will be in effect until Wednesday afternoon.
The Met Office said snow is likely across much of Courier Country from Monday into Wednesday – most prominent in the hills, but still possible at lower levels.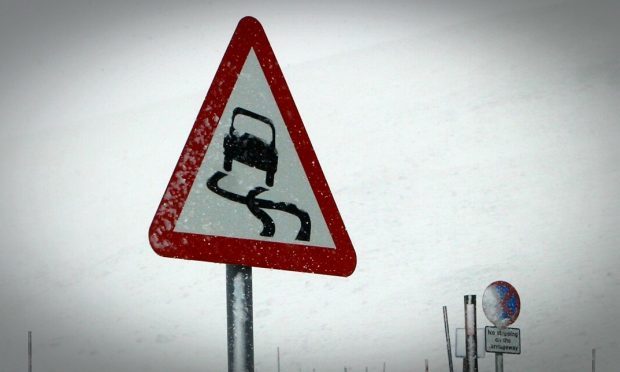 Three warnings of the white stuff are in place across Tayside and Fife; one from 6am until midnight on Monday, another from midnight until 3pm on Tuesday and a third from midnight until 3pm on Wednesday.
Travel is likely to be effected as the cold conditions endure.
A weather system is moving in from the south of the UK into Scotland on Monday, mingling with cold air to bring rain and "heavy snow" to regions.
Up to 2in could land on higher ground with "wet snow" possible at lower levels, however Dundee and the Angus and Fife coast look likely to avoid the wintry showers.
The Monday warning adds: "The snow is likely to be affecting southern parts of the warning area in the morning spreading northwards to other parts later in the day. At present there is still some uncertainty in exact snow levels."
On Tuesday as much as 5.9in of snow could land on the highest routes with between 2in – 3.9in landing possible on ground above 656ft.
Tuesday's Met Office warning states: "Snow will be more persistent over higher ground with 5-10cm above 200m and a chance of locally 15cm across the highest routes.
"There is also the possibility of a few slushy centimetres gathering locally at low levels, but away from the immediate coast.
"As milder air pushes up from the south through the morning, snow across the south of the warning area and the Central Belt will become confined to hills, and slowly turn to rain again even on high ground here by late morning."
The third weather warning claims the snow will "persist" – mostly on higher ground – until Wednesday afternoon.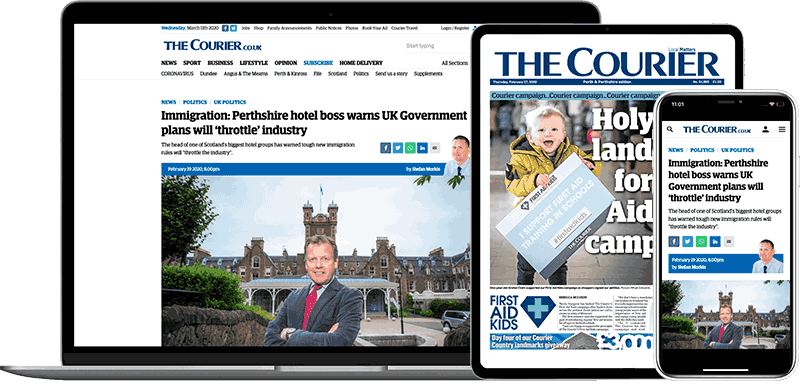 Help support quality local journalism … become a digital subscriber to The Courier
For as little as £5.99 a month you can access all of our content, including Premium articles.
Subscribe