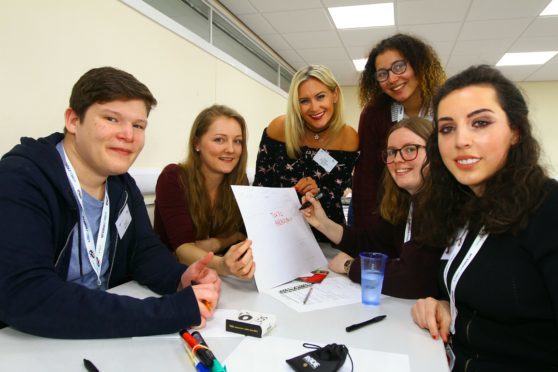 Budding broadcasters in Dundee have been given tips on how to carve out a career in the media industry.
Around 100 people attended sessions led by Channel 4 and My Kinda Future at the Space in Dundee and Angus College's Kingsway Campus yesterday.
The event — part of a series of gatherings being held across the UK — was aimed at people who do not have a degree and are looking for their first step into the industry.
Participants were given lessons in video production then handed microphones, tablets and other equipment and challenged to create their own short documentary films on the themes of inclusiveness and equality.
At the end of the day, 15 of the participants were granted "rising star" status, which means they will be alerted when vacancies arise and taken down to Channel 4 HQ in London for a day.
The event was hosted by Channel 4 presenter Jodie McCallum, who got her big break at a similar event.
She said: "It gets quite emotional when we see the films because they work hard to make them in quite a short time. The day can have an impact on their lives like it did to mine.
"A lot of people think they can't get into the industry but it is not like that any more."
The broadcaster's industry talent specialist Laura Boswell and coordinator Yasmin Mehment joined Miriam Kidane, campaign manager for My Kinda Future, to help out on the day.
Ms Boswell managed the Rio Production Training Scheme which helped 24 disabled people get their first roles in television production and 18 trainees join the production team that covered the 2016 Paralympic Games for Channel 4.
TayScreen, the screen office for Dundee, Angus, Perth and Kinross, and Fife councils, praised the initiative.
Julie Craik, TayScreen project manager, said: "It's vitally important for people from the region to get involved with media production and tell not only their own stories but all kinds of stories on all kinds of platforms."
Courier Country has produced its share of broadcasting talent, including Oscar-nominated director David Mackenzie, Bafta-winning camera specialist Keith Partridge and BBC diving camera expert Lindsay Brown.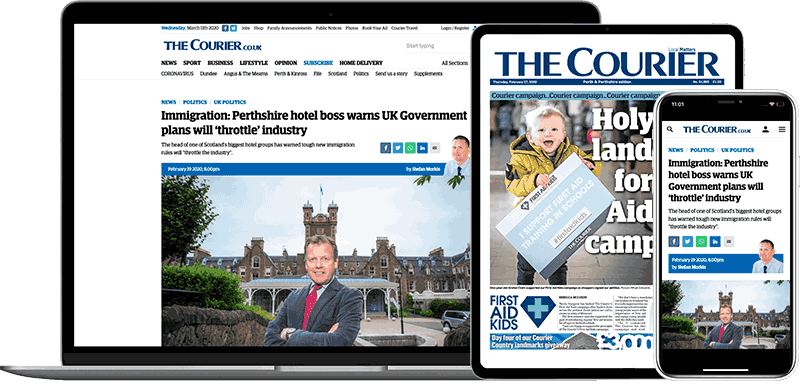 Help support quality local journalism … become a digital subscriber to The Courier
For as little as £5.99 a month you can access all of our content, including Premium articles.
Subscribe