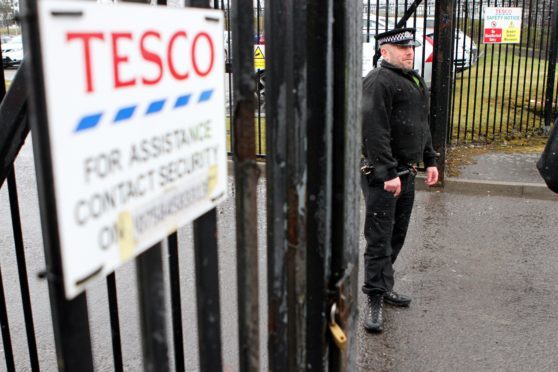 A controlled explosion has been carried out after two "suspicious" packages were found at the city's Tesco call centre.
Police are still in attendance at an address on Baird Avenue with centre staff having been evacuated at around 1.30pm after the find.
Officers of the Explosive Ordinance Disposal (EOD) unit carried out the controlled explosion after arriving at the scene.
A 26-year-old Customer Service Manager at the call centre, who did not wish to be named, turned up to start his shift at 2pm but was turned away by officers.
He said: "I got a text from my pal that there is a bomb scare.
"I was on the way in anyway but was turned away before I even got into the car park. It is concerning. It just seems a bit crazy. I guess I have the day off now."
Local area commander for Dundee, Chief Inspector Nicky Russell, said that the force's inquiries into the incident are ongoing.
She added: "Police Scotland received a call today (Wednesday, April 4) at around 12.45pm by staff from Tesco Call Centre in Dundee reporting that they had received two suspicious packages.
"As a precaution the building was evacuated and a 100m (328ft) cordon was put in place which resulted in the closure of Baird Avenue. Other surrounding roads were partially affected.
"The EOD were called due to the nature of the incident. After examination by EOD, a controlled explosion was carried out and there was no danger or risk to the public.
"Inquiries into the circumstances are ongoing.
"I would like to take the opportunity to thank the public for their patience whilst emergency services dealt with the incident."
Earlier a spokesperson for Police Scotland said: "We can confirm that shortly after 4pm, a controlled explosion was carried out by Explosive Ordnance Disposal on a suspicious package found at a call centre in Baird Avenue, Dundee.
The incident is still ongoing, and further information will be provided once available.
We would like to thank the public for their patience and consideration while we deal with this incident."
A Tesco spokesperson said: "We have temporarily closed our Customer Engagement Centre in Dundee and are supporting the police with their enquiries. We hope to reopen as soon as possible."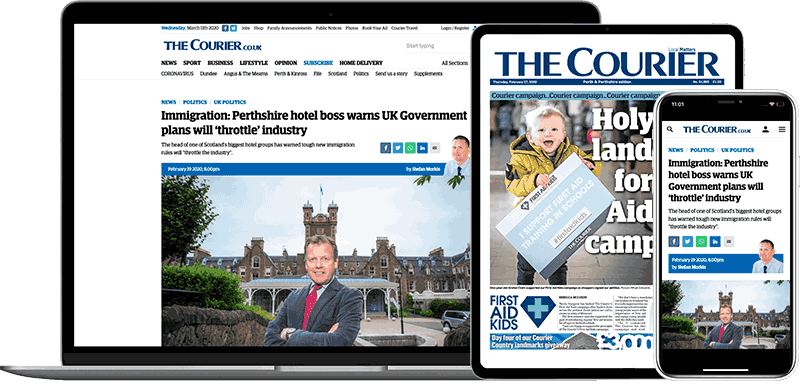 Help support quality local journalism … become a digital subscriber to The Courier
For as little as £5.99 a month you can access all of our content, including Premium articles.
Subscribe