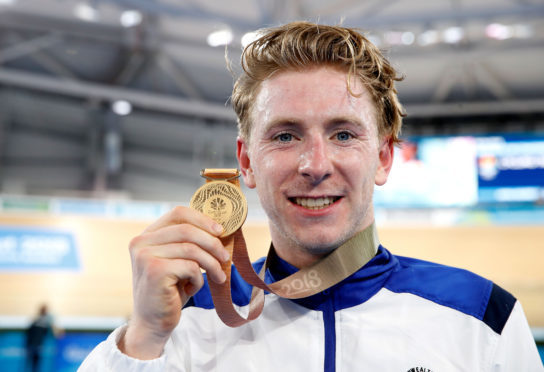 Dundee's newest sporting hero Mark Stewart could have a velodrome in the city named in his honour.
Consideration will be given this week to a proposal to name the cycling track in Caird Park after Scotland's latest gold medal winner.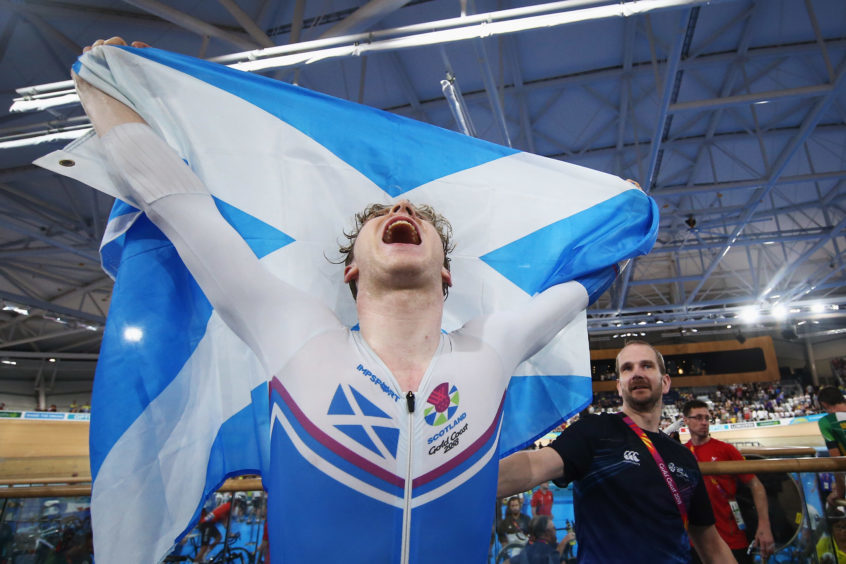 Mark, 22, raced to victory on Scotland's "Super Sunday", taking first place in the men's points race at the Commonwealth games track cycling event in Brisbane.
His achievement, which saw him shut out Aussie favourite and five-time world champion Cameron Meyer, was hailed by Scottish Olympic hero Sir Chris Hoy as the highlight of the Gold Coast Games.
Courier columnist Jim Spence raised the idea with Dundee councillors following Mark's historic win.
Now, politicians across the city are rallying behind the move to name the new track in his honour.
Jim said the idea came to his wife while they were watching Mark's stunning performance at the weekend.
He said: "It would be terrific if they decided to name the velodrome after Mark, following his win.
"The work he puts into the sport and the effort and the passion was clear to see on Sunday and he is a fantastic ambassador not just for cycling, but Dundee as well.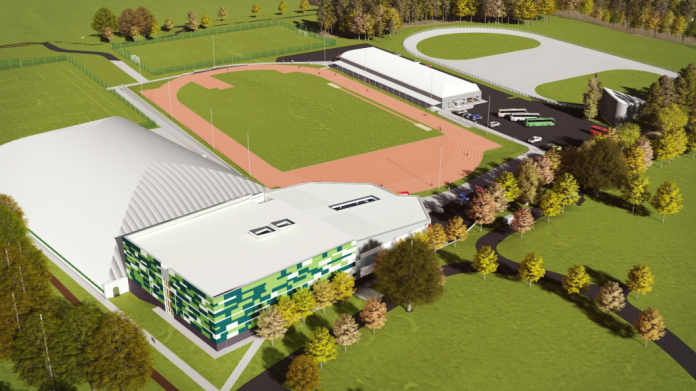 "It is important for youngsters to be able to look up to winning athletes and by naming the velodrome after him, aspiring cyclists would be able to see a great example of what they could go on to achieve.
"There is a lot of great talent coming through the cycling clubs in Dundee at the moment and we have a history in Dundee of not recognising athletic achievement when we should have done."
City development convener Councillor Lynne Short said the SNP group would discuss the suggestion at their next meeting and she hoped to bring plans before the council at an appropriate date.
She said: "Blue plaques, which are important and a good idea, usually come about after people pass on, which can be a bit odd.
"I think we should honour Mark's achievement straight away – after all there are other centres like the Lynch in Charleston and the Dick McTaggart honouring Dundee sporting greats.
"We are actively trying to promote Dundee, so what better way to do this than by honouring a sport star who has put us on the map."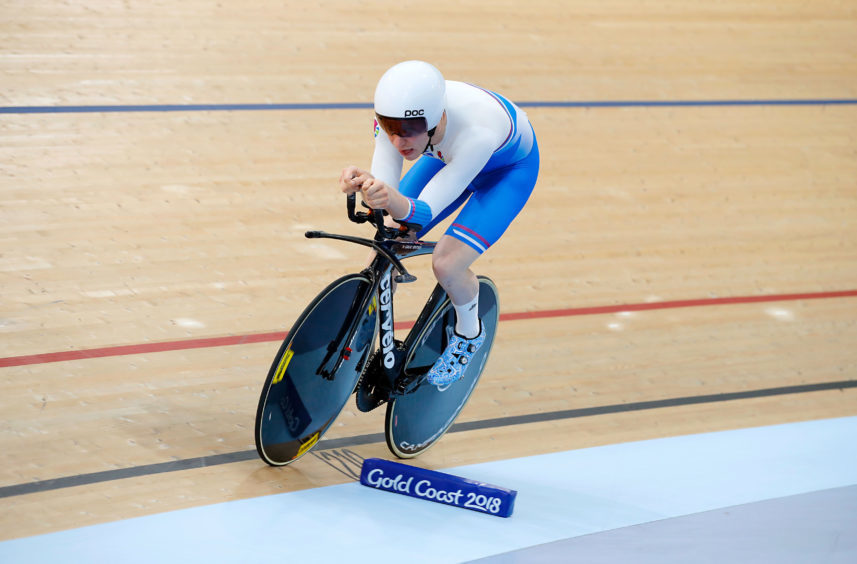 Joe Fitzpatrick, the SNP MSP for Dundee City West, has written to Stewart Murdoch, managing director of Leisure and Culture Dundee, suggesting bosses go further still and name the entire new Regional Performance Centre for Sport after Mark.
He said: "I am sure you will agree that this victory was incredibly impressive and one that the City of Dundee can be proud of.
"The determination and dedication athletes endure to reach the pinnacle of their sport is admirable. It is also a fantastic example for all young sportspeople in Scotland.
"I feel it would be a fitting tribute to Mark Stewart and Team Scotland to recognise this extraordinary achievement so early in his career by naming the Regional Performance Centre after him."