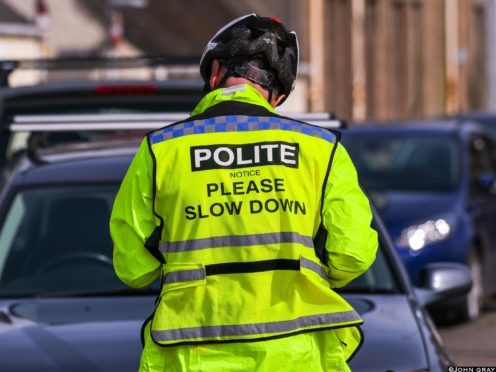 Pedestrians and motorists have been warned not to be taken in by high-visibility gear that makes the wearer look like a police officer.
A cyclist was spotted in Fisher Street wearing a bright yellow high-visibility vest that bears the words "Polite notice: please slow down" on the back.
"Polite" has been written in a white lettering on a dark background, as "police" is on official high visibility uniforms worn by officers.
It also features blue and white reflective checks, similar to that seen on some police jackets.
John Gray, who spotted the cyclist, said: "From a passing glance tourists and motorists in Broughty Ferry had every reason to believe the figure standing in front of them was a policeman on routine patrol.
"But all wasn't quite what it appeared. The  jacket was being worn by a member of the public with no apparent concern about  giving the wrong impression to passing motorists."
Mr Gray said the man was between 50 and 60 years old and was wearing matching black trousers that made him look even more like a police officer.
A spokeswoman for Police Scotland's Tayside Division said genuine police officers would always carry identification so members of the public know they are
She said: "We would like to reassure the community that any police officer will have valid identification on them and will produce this when interacting with the public.
"If you are unsure about the authenticity of an individual, ask to see their identification and you can also call us on 101."
The vests are sold by a company called Equisafety and cost £14.99. A body warmer with the same design sells for £49.99.
Although originally designed to be worn by horse riders, they have become popular with cyclists and motorcyclists.
The company was asked to comment but had not responded by the time of going to press.
A petition demanding the "Polite" clothes are banned gained more than 600 signatures two years ago.
However, the petition objected to the clothes ruining the "cool biker look" rather than the chances of the wearer being mistaken for an officer of the law.
Impersonating a police officer is a crime and anyone found guilty of doing so can be fined or even jailed.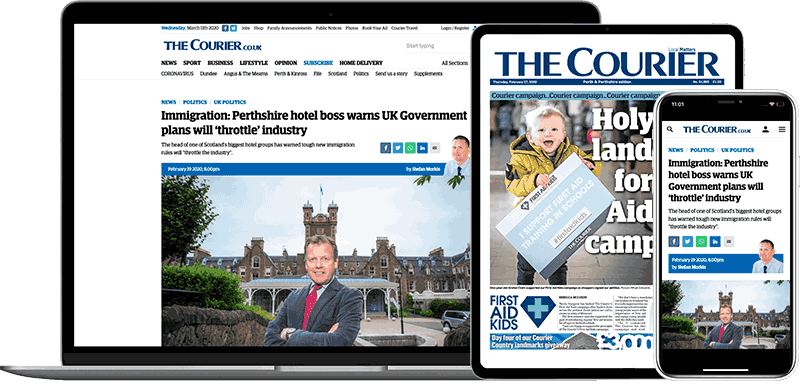 Help support quality local journalism … become a digital subscriber to The Courier
For as little as £5.99 a month you can access all of our content, including Premium articles.
Subscribe