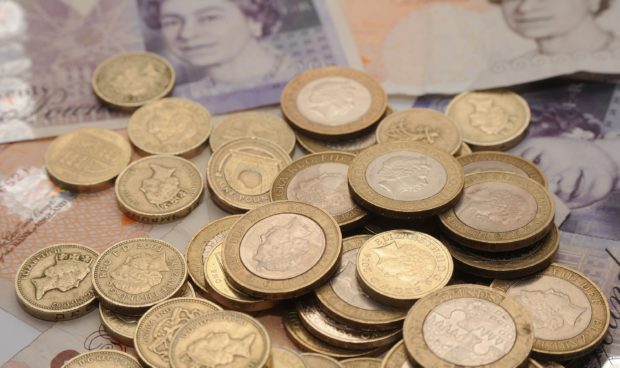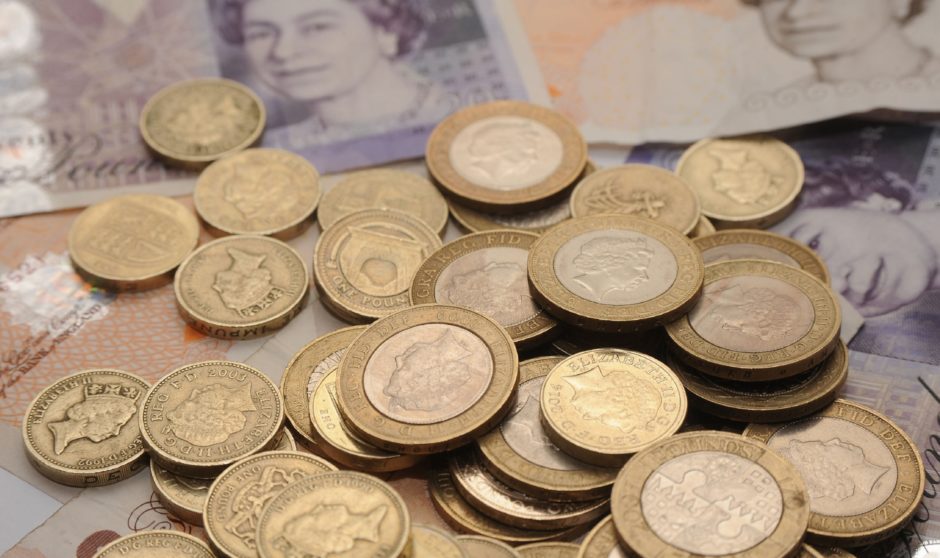 Dundee City Council has had to seek help from the courts in chasing over £150 million in debts accrued by residents and businesses in recent years.
More than 244,000 summary warrants were issued by Dundee Sheriff Court in chasing £151.14 million in council tax and business rates over the last eight years, with current outstanding debts stretching as far back as 1993.
A council can apply to the local sheriff court for a summary warrant if it has exhausted all avenues in chasing debt it is owed.
It is sent to the resident or business concerned and, alongside a charge for payment, is  effectively a legal power for the court to retrieve the money owed. It also adds a further 10% to the total bill.
239,000 of these were sent to individuals with council tax debts totalling £122 million, while 5,500 were sent to businesses with total debts of £29 million over the period.
The average council tax debt is £500 while the average debt for businesses is £5235.
The council said it "proactively engages" with those finding it difficult to pay with court orders only used after "all avenues of investigation have been exhausted".
David Groundwater, Federation of Small Business (FSB) development manager for Dundee, said part of the problem is the "archaic" system in place.
He said: "While the rates system is complicated and can be confusing, nobody wants to see councils spending money chasing up debts that could be used for public services.
"While most smaller firms get a full or partial rates discount, it is disappointing to hear that the council is having so much trouble pinning down debtors.
"The recent review of the rates system made a number of recommendations regarding billing reform that we need to see sooner rather than later. Those could help to improve collection rates and help firms stay on top of a system that can seem archaic at times.
"Further, if businesses are having trouble paying their rates bill, they should contact their council at the earliest opportunity. They may be able to offer some flexibility in terms of payment."
Dundee has had the worst council tax payment rate of any area in Scotland for the last five years in a row, with just 93.4% of people in the city paying what they owed in 2016/17.
Each year, the average number of summary warrants issued to individuals in council tax debt sits at 30,000, with around £15.2 million being chased through the courts.
An average of 700 businesses each year are pursued via warrants in Dundee, with £3.6 million sought.
Councillor Willie Sawers, the council's depute convener of the policy and resources committee said: "In these times of ongoing austerity we understand that businesses and individuals can struggle to pay their bills, which is why we proactively engage with those who are struggling to pay.
"We try to encourage as many people and businesses as possible to pay by making it easy for them to do so, for example by Direct Debit or by paying on line.
"The corporate debt team work closely with council advice services such as Welfare Rights, CONNECT and Dundee Money Action to ensure we are making referrals and maximising income.
"The services of sheriff officers are used, but only when all avenues of investigation have been exhausted.
"Throughout the process of debt recovery we provide support and advice to people who are in financial difficulty.
"From 1998 to present, 0.3% of non-domestic rates remains outstanding and we make every effort to recover all money that is owed, in some circumstances, such as the closure of a business, it is not always possible to do so."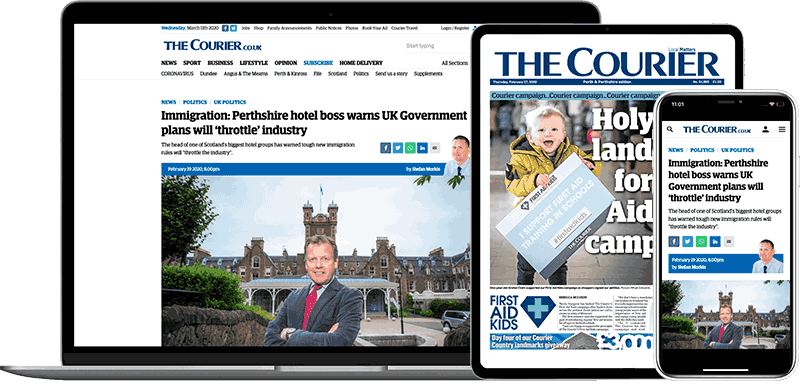 Help support quality local journalism … become a digital subscriber to The Courier
For as little as £5.99 a month you can access all of our content, including Premium articles.
Subscribe