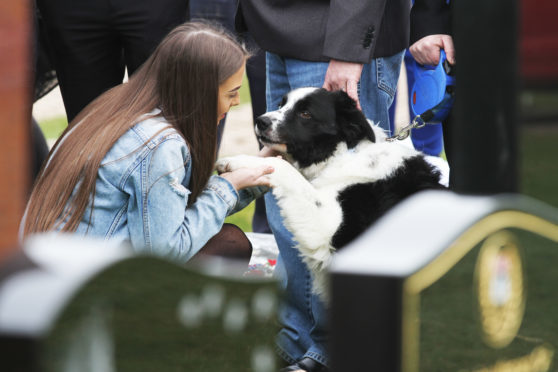 He's the dog that captured the hearts of thousands of people across the globe after being allowed a final farewell with his master at Ninewells Hospital.
And on Wednesday afternoon Shep the border collie joined family and friends at the funeral service of Peter Robson at Birkhill Cemetery for the Dundee man's send-off.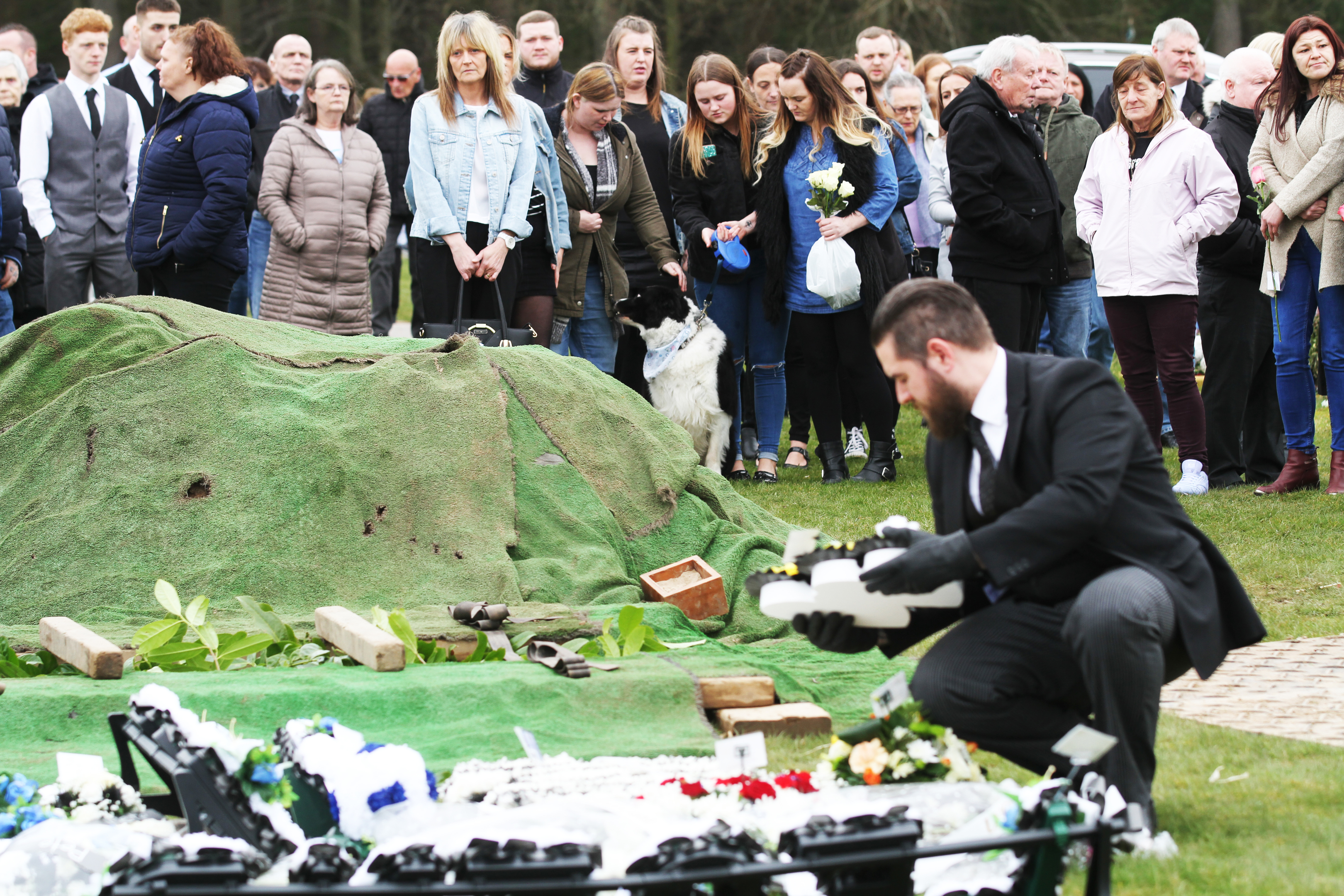 Donning a light blue doggy bandanna, a patient Shep sat beside family members as his best pal was laid to rest.
Nurses in Ward Three at Ninewells were praised for going "above and beyond" to arrange the loyal pooch's visit just hours before the granddad died during the first week of April.
He had been suffering from pulmonary fibrosis.
"You don't know what this meant to our grandad" — Ninewells nurses allow dying man one last moment with his beloved dog
Shep was given to former scrap metal burner Mr Robson as a gift from family members following the loss of his beloved wife, Joan, in 2009.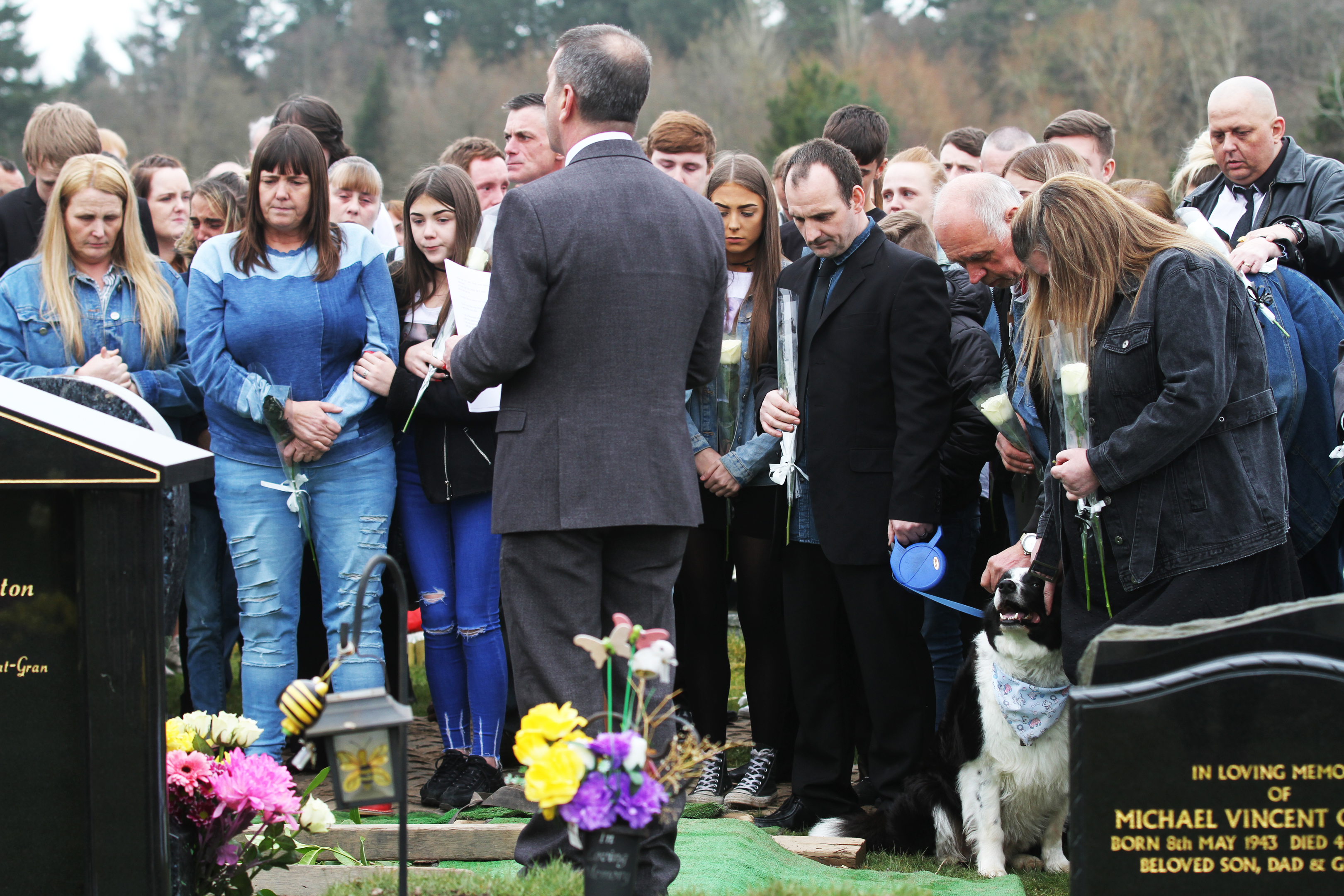 The heartbreaking moment Shep and his owner shared one last encounter was spread widely across Facebook and led to an outpouring of emotion, with the family receiving a stream of goodwill messages.
Mr Robson's son, Peter Robson Jnr, told The Courier that the reaction to the video has helped the family cope with the loss. He will be taking care of Shep from now on.
Speaking last week, the 44-year-old said: "We lost our mum nine years ago and we got dad the dog a year later. The reason he got Shep was because he missed her so much.
"They were inseparable. He used to walk him four times a day every day.
Loyal to the end — Dog who was allowed to visit dying owner in Ninewells Hospital will honour his master at funeral
"And Shep is missing him. When my sister drove him to the groomer's he barked as he passed my dad's street."
He added that Mr Robson Snr was a "jokey person" who would want his family to remember the good times.
Mr Robson Jnr added: "He even joked all the way through his last day. Even a half-hour before he passed he was still joking."
Following Shep's visit, granddaughter Ashley Stevens described the Ninewells Hospital team who made the visit possible as "angels".
She asked that the video of the encounter be shared "because everyone needs to know what amazing nurses and staff they have in that hospital".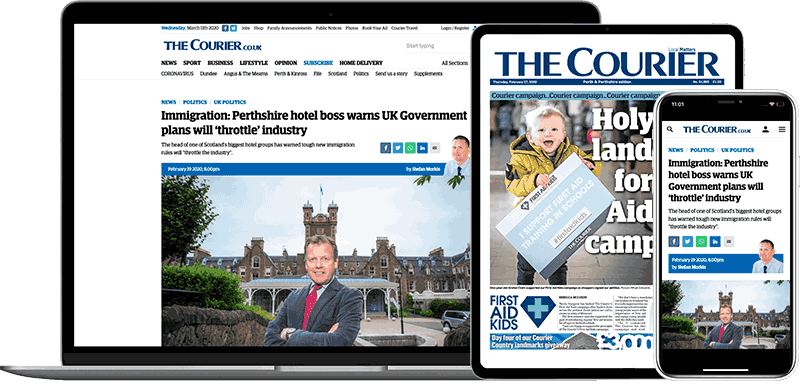 Help support quality local journalism … become a digital subscriber to The Courier
For as little as £5.99 a month you can access all of our content, including Premium articles.
Subscribe