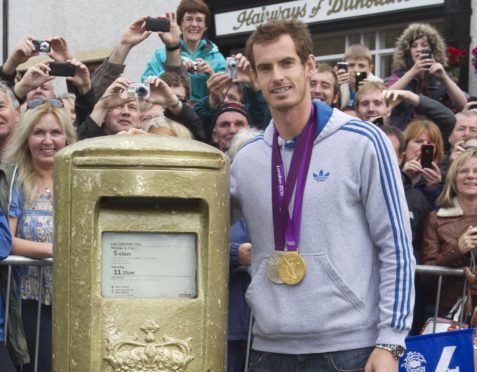 A plea to honour Scotland's Commonwealth Games heroes with gold post boxes in their homes towns has been rejected.
Dundee East MP Stewart Hosie had urged the Royal Mail to recognise members of the record-breaking Team Scotland in the same way as the stars of 2012's London Olympics.
However, the Royal Mail has said it will not be considering the gesture, calling London 2012 a "unique occasion".
The Scottish sporting stars' collective haul of 30 medals at the Gold Coast is higher than at any other Commonwealth Games.
Mr Hosie said: "I congratulate all of Team Scotland for their terrific, record breaking efforts at this year's games and in particular Mark Stewart from Dundee, who won gold in the cycling points race.
"By awarding gold post boxes to the hometowns of our gold-winning athletes we would not only recognise their superb victories but we could inspire and encourage a new generation of award winning Scottish athletes.
"Everything points to a great future for Scottish sport, especially here in Dundee with the exciting plans for the new regional performance centre."
SNP Councillor Kevin Cordell, Dundee City Council cycling spokesman, has also written to Royal Mail.
He said: "As well as recognising the personal achievements of Mark and others, it would also be a reminder and hopefully inspiration to the young cyclists of today who may look to follow their heroes in competitive sport or it could simply encourage the recreational cyclist to get on their bike more often.
"I think it would be a fantastic gesture."
A Royal Mail spokeswoman said there were no plans to repeat the gold post box honour this time round.
"London 2012 was a unique occasion. The UK hosted the games and our athletes performed extraordinarily well. Because of our status as the host nation, Royal Mail chose to mark the achievement of our athletes through gold post boxes as well as stamps," she said.
"Royal Mail extends its congratulations to all Team Scotland participants in the 2018 Games, but we will not be creating gold post boxes for the Commonwealth Games 2018."
Mid-Scotland and Fife MSP, Murdo Fraser also called for a Scottish athlete to receive special recognition.
The Conservative MSP used a parliamentary motion to call on fellow MSPs to back Duncan Scott, who became Scotland's most decorated athlete at a single Commonwealth Games in Australia.
Mr Fraser said: "Like people across the country I marvelled at Duncan's achievements and I would call on fellow MSPs to lend their congratulations to Scotland's latest sporting superstar.
"It's important that we capitalise on success at these games to encourage more people to not only follow in Duncan's wake but to also lead healthier lifestyles."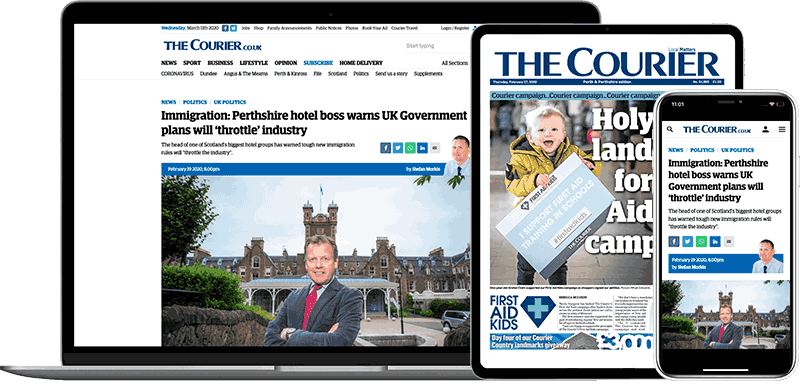 Help support quality local journalism … become a digital subscriber to The Courier
For as little as £5.99 a month you can access all of our content, including Premium articles.
Subscribe