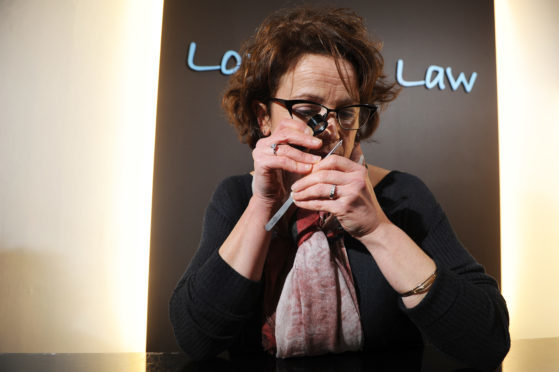 Kind-hearted Courier readers have donated jewellery worth thousands of pounds to help a charity celebrate its 70th anniversary.
Marie Curie, which provides care for people with terminal illnesses, was founded in 1948 following the bequest of a diamond engagement ring.
To celebrate the charity's anniversary, Dundee jeweller Lorraine Law contacted Marie Curie offering to make a new item of jewellery, fashioned from unwanted pieces donated to the charity, which will be auctioned or sold to help pay for Marie Curie nursing services in the NHS Tayside area.
Although Lorraine and Marie Curie patron Petra McMillan asked for odds and ends such as broken necklaces or odd earrings they have been stunned by the quality and quantity of the donations they have received since the appeal in The Courier.
Lorraine said: "I have done a bit of research on some of the pieces and the dates range from 1871 to 1971.
"There is a 15 carat gold amethyst brooch which is undated, but 15ct gold was discontinued in 1931 or 32. There is also an opal engagement ring engraved Roma 7.7."
Petra added: "We are just overwhelmed with the generosity people have shown and it is pretty much Courier readers we have to thank.
"Some of the things people have been bringing in are incredible. We've had 10 rings handed in, one of which dates back to 1871. There's also a platinum ring still in its original box.
"Because jewellery is so personal, the stories people tell us are amazing too. One lady brought in an engagement ring and a wedding ring that belonged to her mother because she had no one to pass them onto.
"People want to see it go to a good cause and we take that responsibility very seriously."
The appeal closes on April 30 and anyone who wants to donate jewellery can hand it in to Lorraine's shop at 34 Union Street in Dundee or to Jessie's Kitchen in Broughty Ferry.
Marie Curie is the UK's leading charity for people with any terminal illness, including cancer.
It employs more than 2,700 nurses, doctors and other healthcare professionals, and with its nine hospices around the UK including Edinburgh and Glasgow, is the largest provider of hospice beds outside the NHS.
Typically best known for their overnight service from 10 pm to 7am, when a Marie Curie nurse is with an individual, the family can rest and recover, knowing their loved one is safe and well cared for.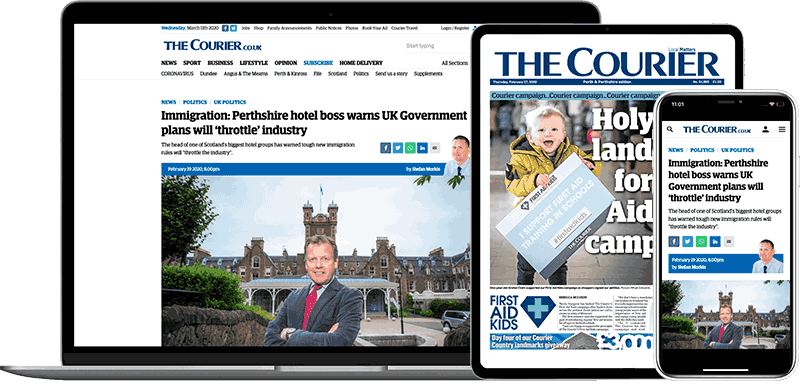 Help support quality local journalism … become a digital subscriber to The Courier
For as little as £5.99 a month you can access all of our content, including Premium articles.
Subscribe