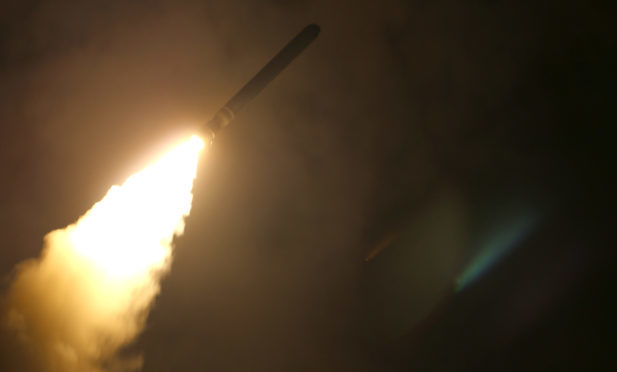 Campaign group Dundee Stop the War is to protest against the UK's decision to bomb Syria.
The protest will begin at 5.30pm tonight (Monday).
A statement on the group's website said: "Only 22% of respondents in a YouGov poll said they would support airstrikes on Syria.
"Western attacks will lead to more death and destruction and would deepen the misery of the Syrian people. The only solution in Syria is an end to all foreign intervention, a ceasefire on all sides and a political settlement."
The UK, US and France launched airstrikes on Saturday in response to a suspected chemical attack in the town of Douma that left more than 70 people dead.
The Dundee branch of the Labour Part is promoting the demonstration.
JOIN THE PROTEST AGAINST THIS AND FURTHER BOMBING OF SYRIA.
STOP THE WAR.
BRING YOUR PLACARDS AND BANNERS.

Monday 16th. April 17.00
City Square, Dundee pic.twitter.com/nTlW21knRT

— Dundee Labour (@dundeelabour) April 16, 2018