Around 20 people staged a protest against the UK's decision to bomb Syria in Dundee City Square on Monday night.
The event was organised by Stop the War Dundee.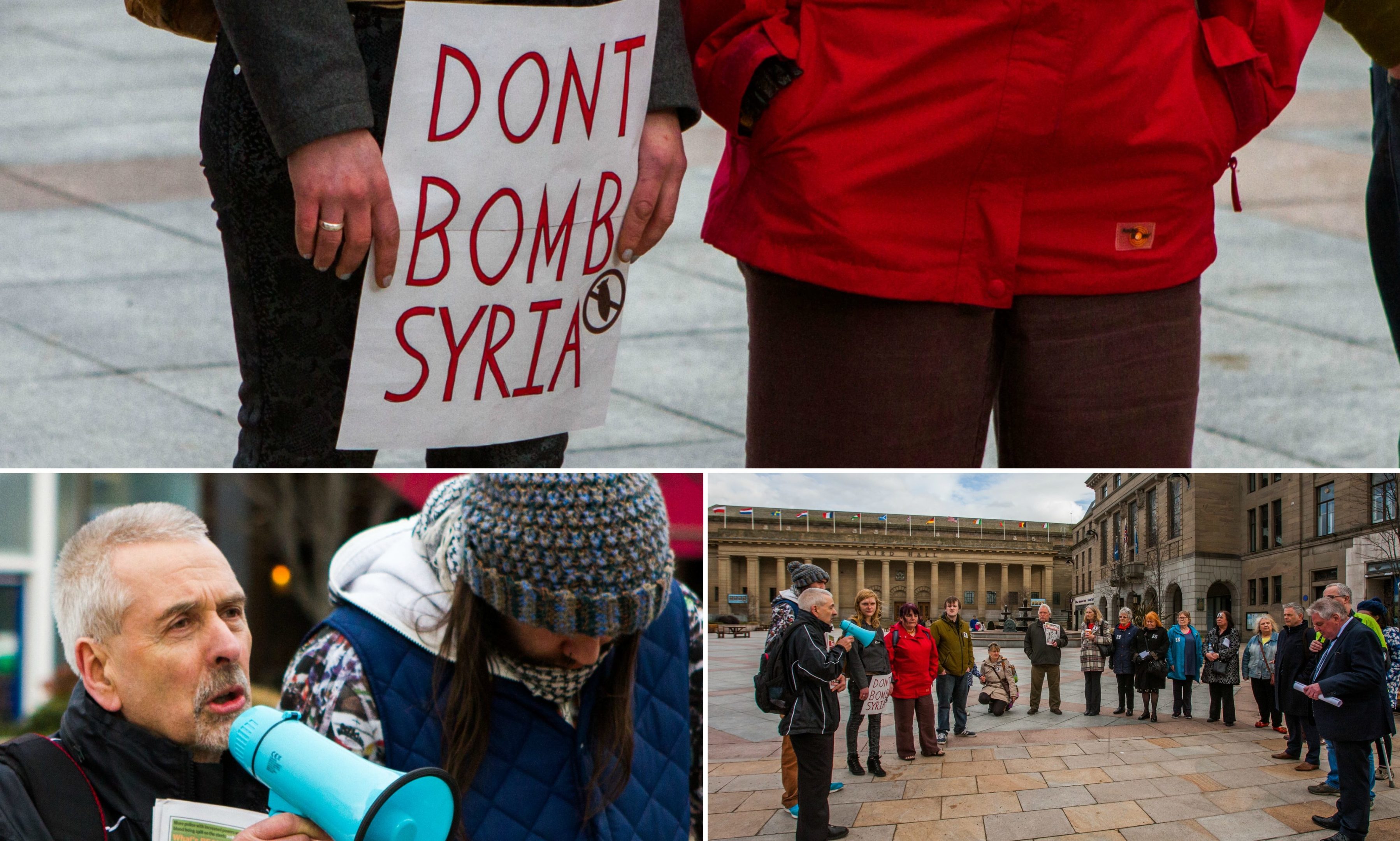 The UK, US and France took part in a bombing mission in response to a suspected chemical weapons attack on the town of Douma.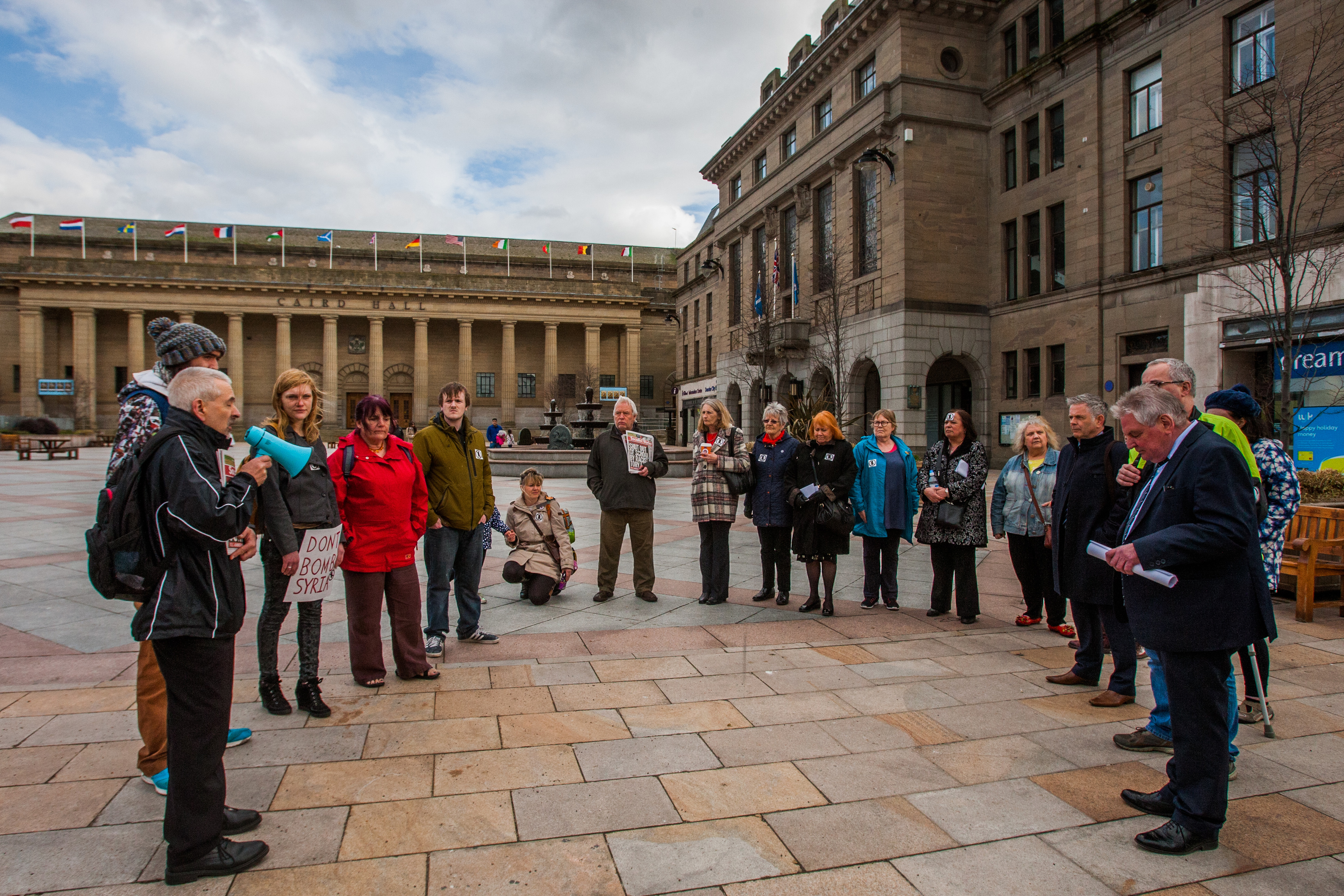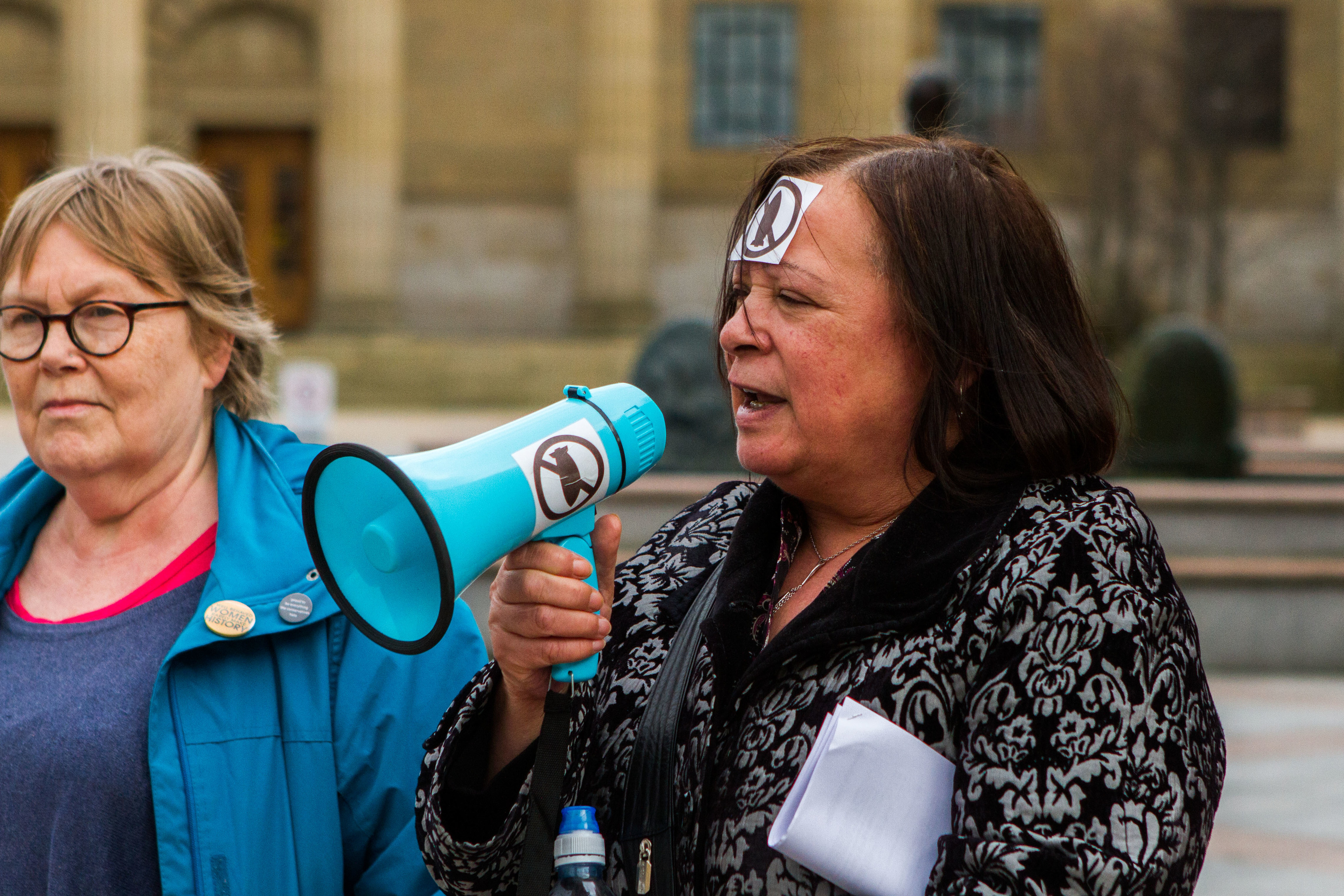 Dundee Maryfield councillor Georgia Cruickshank spoke at the event.
She said: "I can't believe Theresa May has made a decision on the say-so of Donald Trump".
https://www.thecourier.co.uk/news/uk-world/635933/air-strikes-launched-as-allies-punish-syria-for-despicable-douma-attack/
Jim Barlow, a member of both the Socialist Workers Party and Stop the War Coalition, said: "The protest was called tonight on the grounds that Theresa May called the bombing of Syria along with Donald Trump and (Emmanuel) Macron and we believe they did not have the authority to do so.
"First of all Theresa May didn't go to parliament and didn't ask MPs.
"We've been long opposed to the war in Syria, long opposed to what the Assad regime has been doing to the people of Syria."
He accused the UK, French and US governments of "hypocrisy".