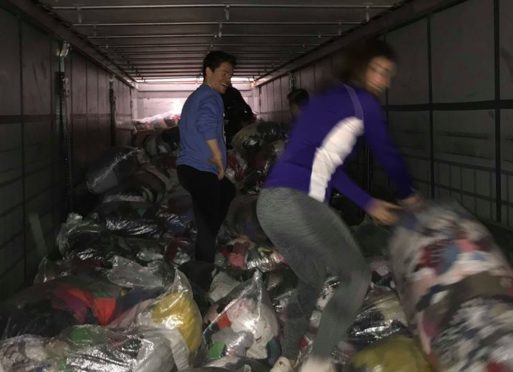 A lorry laden with materials for vulnerable people living in the Middle East set off from Dundee this week.
The Dundee Refugee Support group organised for a 40ft container to travel to refugee camps in Lebanon, filled with donations handed over by kind-hearted people from across Courier Country.
Perth Refugee Solidarity, Refugee Action St Andrews and Highlands Supports Refugees organisations collaborated with the Dundee The Caring City charity in collecting much needed items of women and children's clothing, shoes and blankets.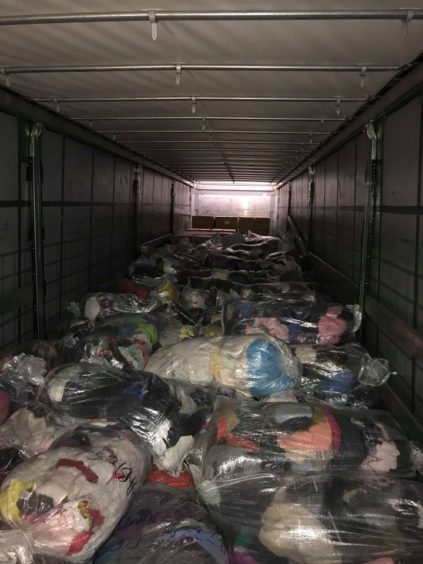 In total, more than 250 large sacks have been sent to some of the world's most vulnerable and needy people who have been blighted by war and regional instability.
Lebanon's refugee camps currently accommodate more than 1.5 million Syrians who have fled the civil war ravaging their country.
The country, which borders Israel and Syria, already hosted hundreds of thousands of Palestinian displaced people, who had escaped conflict in the region.
Per capita, Lebanon hosts more refugees than any other country in the world, with a quarter of the current population made up of displace Syrians.
The container will travel first to Belgium, where it will join a contingent of aid collected in other European countries.
Education charity SB Overseas will then take control of the shipment, ensuring it is delivered to the camps.
This week's load is the first significant delivery to leave from the City of Discovery this year.
Last year Dundee Refugee Support sent containers supporting refugees in Greece, Serbia, France and Germany.
A spokesperson for Dundee Refugee Support said: "We have to thank all the groups who have come together to make this happen.
"It is a combined effort from people across Tayside and Fife which makes this possible.
"The amount of donations we still receive every week is incredible. We would not be able to operate without them.
"The situation in the region is still horrific. This container will only be a drop in the ocean, but hopefully it will do more good for those in need than sending missiles will."