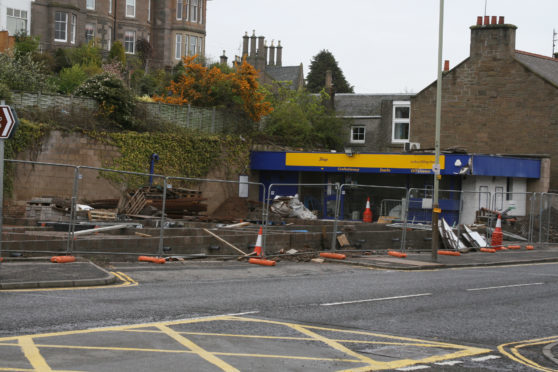 Dundee City Council is set to spend £100,000 this year investigating land which could have been contaminated by former petrol stations.
In addition former quarries, industrial estates, infilled lands and sites close to where large fuel containers sit will all be periodically inspected over the coming 12 months.
Community safety and public protection committee convener Alan Ross said it was important these tests are conducted periodically and will give confidence not just to construction firms looking to build on vacated land, but to residents living in the investigated areas too.
The site of the former petrol station on Queen Street in Broughty Ferry is to be studied, with experts set to take soil samples from the land between where the garage used to be located and the railway line.
Loftus petrol station was demolished in 2006 and and the site was converted into seven flats, planning permission for which was granted in 2005.
It had existed in some form as a fuelling site on Queen Street for at least forty years prior to its demolition.
Alongside the petrol station site, the former Downfield quarry is to undergo gas and groundwater inspection.
Mr Ross said: "These works will be undertaken as a matter of national policy and are required by law to be carried out.
"If we look at cases like the former petrol station site, these premises had underground pipes which were full of fuel so it is important for public protection regular investigations are done.
"Bringing this work before the committee helps us keep up to date on the work being carried out to investigate possible contaminated land and allows us to keep tabs on how much it is costing.
"There is no need for public concern regarding these investigations, they are regularly carried out."
Last year, soil sampling conducted by contaminated land experts discovered there were no risks to public health at the former gravel pits in Happy Hillock and Rowantree Crescent.
Similar investigations on the site of the former Ashton works in Hawkhill have certified it safe as an available public open space.