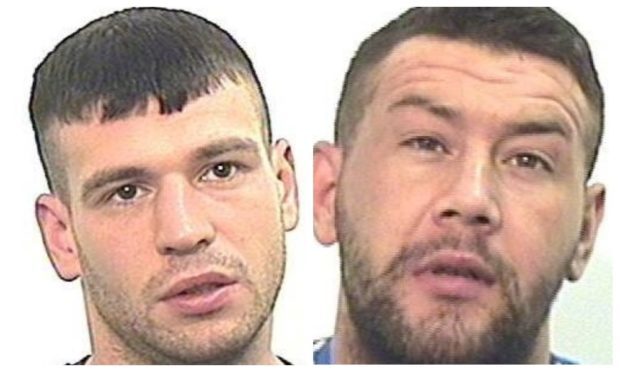 A wanted man reported missing in Dundee has been apprehended, while a second individual remains on the loose.
Officers warned the public not to approach Neil Hand, 29, and Sean Cussick, 28, who are wanted in connection with "a number of incidents" in the city.
The force said on Monday that it was "very anxious" to trace the pair, although no details of the incidents were released to the public.
One of the men, Neil Hand, has now been traced by police following a "very good response" by the public.
A spokesman said: "Police Scotland can confirm that one of the wanted men whose images were released earlier this week, Neil Hand, has been traced and apprehended.
"We received a very good response from the public, and we would like to express our gratitude and appreciation to all who shared our appeal or called with information.
"The other wanted man whose image was released, Sean Cussick, is still to be traced, and efforts are ongoing to find and apprehend him."
Cussick is decribed as 5ft 8in tall, of muscular build, with short dark hair and a short, dark beard.