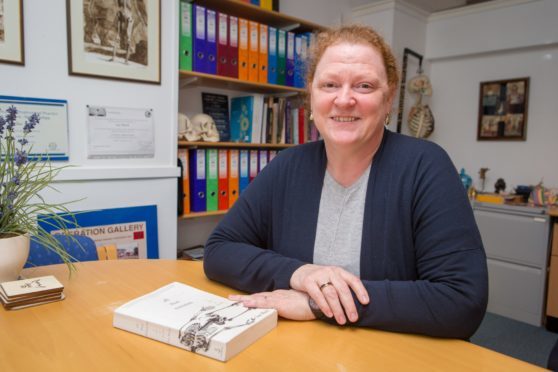 Dundee University has been named the top institution in Britain to study forensic science.
Headed up by world-renowned Professor Dame Sue Black, the university's Leverhulme centre and the Centre for Anatomy and Human Identification (CAHID) has come top of the Complete University Guide league tables for 2019.
Professor Black, who has led the Queens Award-winning department for 15 years, will take up a new post as vice-chancellor for engagement of Lancaster University in August.
She said she was thrilled to be leaving on such a high note.
"I am delighted that not only is forensic science top in the UK but that we have also risen five places to take the sixth slot in the UK for anatomy and physiology," she said.
"This is testament to our staff and students in the Leverhulme Centre and our Centre for Anatomy and Human Identification, and their hard work, professionalism and commitment to quality – for which Dundee is renowned."
Professor Niamh Nic Daied, co-director of the LRCFS, said: "These rankings are another sign that we have established Dundee as the premier place in the UK for the study of, and research into, forensic sciences.
"This is the platform on which we are looking to build further capacity to boost forensic science's contributions to the justice system and society as a whole."