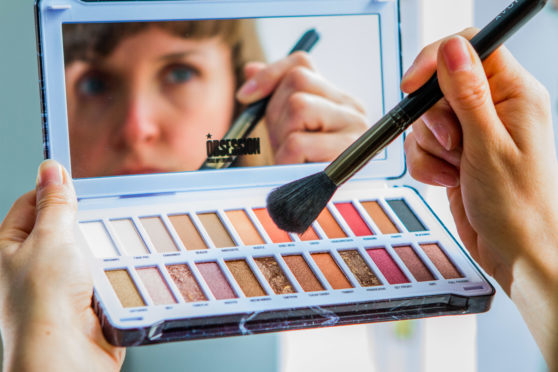 A budget make-up set featuring colours with sexualised names including "foreplay" and "booty call" could have "dangerous consequences" for young women, it has been warned.
The Obsession Obsessive eye shadow palette being sold on high streets through Boots the Chemist is available for just £12.
The 24 colours of eye shadow have each been given trendy or risque names, although these do not appear anywhere on the outside of the packaging.
They range from innocuous terms such as "housewife" and "tomboy" to more sexualised names including "safeword (sic)", "foreplay", "homewrecker" and "MILF", a sexually-explicit acronym.
Other shades included in the box include "Instafamous", an apparent reference to the social media site Instagram and, bizarrely, "Vape".
Lipsticks in the range, which cost £5 each, have names including "Dominatrix" and "Booty call".
One Angus father, who did not want to be named, inadvertently bought the make-up for his teenage daughter from Boots in Dundee.
He said: "There was no hint of anything unusual on the outside. It's only when you open the box that you can see the words.
"Kids these days are very switched on, what with the internet. They will know what the words mean.
"It's just unnecessary to name make-up colours like this."
North East region MSP Bill Bowman said: "It could be argued the high street availability of products like these could send out the wrong message to young people.
"If make-up is overly sexualised, it runs the risk of normalising inappropriate behaviour among teenagers who are not of the age of consent.
"Parents need to be involved in situations like these. Especially online, many young people can feel forced to conform to ideals of how to look, which can have dangerous consequences."
Lydia House, media and events officer for Zero Tolerance, an Edinburgh-based charity working to end men's violence towards women, added: "This packaging is either a misguided attempt to gain publicity, or the company responsible has chosen to contribute to the barrage of sexist marketing faced by women and girls.
"Companies have a responsibility to avoid messaging which tells young women that their value relies solely on being sexually desirable."
Nikki Wood, a 38-year-old nurse from Fife, said it was "inappropriate" to sell the range at a family pharmacy.
She added: "Kids are wearing make-up younger and younger these days and they often shop at places like Boots.
"If the words are inside the packaging then kids and parents don't know exactly what they're buying.
"My daughter is in her twenties now but I'd be mortified if I'd accidentally bought this for her when she was younger."
However, Cate Mackie, 44, a theatre head of wardrobe, said: "If my daughter came home with this make-up I'd say 'that's bad' but it's not that big a deal.
"There are bigger problems to worry about."
Manufacturers Revolution London were approached for comment but had not responded by the time of going to press.
Boots was also approached for comment.
---
"I would be put off by the names"
"I wouldn't mind something like that if it's only sold online at specific places, where you have to search to find it. But if it's on sale to the general public at a high street pharmacy, then products have to be appropriately named for all ages. Kids can easily bring something like that home. Even I would be put off buying this make-up by the names it's got." — Erin Wood, 22, NHS general assistant, Kennoway.
"I have a daughter and although she's not old enough for make-up yet, I do think kids grow up too fast these days. I wouldn't be happy for my daughter to buy something like that when she's older." — Chris Watson, 27, shop worker, Dundee.
---
The make-up names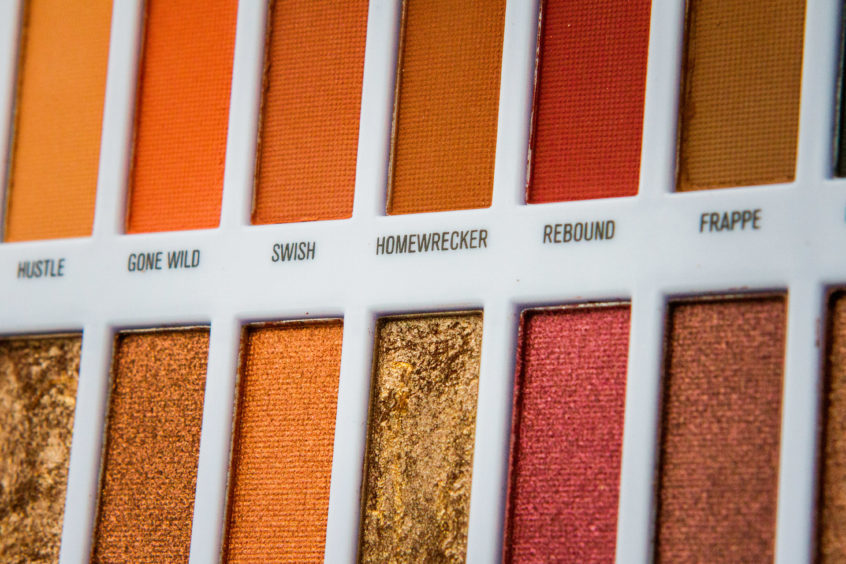 Houswife (sic)
Safeword
Faux Pas
MILF
Chauvinist
Foreplay
Dealer
Wasted
Narcisstic (sic)
Instafamous
Hustle
Tantrum
Gone Wild
Sugar Daddy
Swish
Tomboy
Homewrecker
Provocative
Rebound
Get Freaky
Frappe
Vape
Blackmail
Full Package
Obsession Matte Naked liquid lipstick lip kit
colours:
Strip Tease
Screenshot
Bunny Girl
Hook Up
Booty Call
Dominatrix