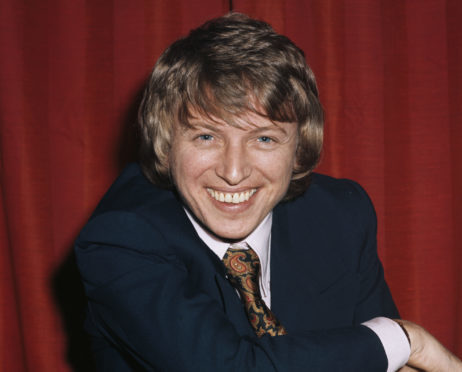 It was the night the man regarded as Britain's first teen idol was knocked unconscious and "almost torn apart" in Dundee.
Exactly 60 years ago on April 30 1958 Tommy Steele was submerged in a sea of 300 screaming girls and was injured so seriously he was forced to take two months off from performing.
Steele's right arm was twisted up his back, his shirt was ripped off and his hair was pulled from his head by admirers following "amazing scenes" at Caird Hall.
Andrew Murray Scott, author of Modern Dundee: Life in the City Since World War Two, said: "I think this was the first 'teenager playing to teenagers' concert and what happened shows the pent-up passions of teenagers in the city was a storm waiting to erupt.
"Tommy Steele's only appeal was that he was young and rather ordinary and also that he was one of the first.
"The Teds were in control of Dundee at that time and three films, Rock Around the Clock, The Girl Can't Help It and Don't Knock The Rock, saw Dundee cinemas gutted.
"It was all building up. But maybe Steele got off lightly?
"Gene Vincent and Eddie Cochrane were at the centre of what must have seemed full-scale generation war in the city in February 1960 when gangs fought in the hall.
"No wonder there were no more concerts of the kind until the Beatles' first visit in October 1963."
With two choruses to go in "Mabeline" Steele had let out an enthusiastic "Oh Yeah".
Fans who had been flooding on to the stage from the capacity audience, took that as a signal for the end and 300 girls caught the stewards off guard and mobbed the stage.
They poured down the aisles, over the footlights and down from the organ gallery.
Steele turned and ran towards a door at the rear of the stage.
Fans jumped, in some cases 10 feet, from the organ gallery into the passage, and cut off Steele's escape.
Steele was submerged in a sea of screaming girls and pleaded "Let me go!" as he screamed in agony.
Stewards and Steele's manager Larry Parnes got hold of the 20-year-old singer and fought off the screaming fans.
The crowd was held back and Steele was pulled unconscious to the door leading backstage and collapsed in the passage with his guitar still hanging from his neck.
A doctor and an ambulance were sent for.
The ambulance men treated Steele, who had by this time regained consciousness, for an injured shoulder.
One steward said: "I have never experienced anything like that. I thought he was going to be killed".
Steele vowed then he would never play Dundee again – and he never did.
Britain's first rock n' roll star still as busy as ever
Steele's job in the merchant navy meant frequent trips to the United States where he heard the early hits of Bill Haley and Elvis Presley and Buddy Holly.
He got back to the UK, bought a guitar, learned their songs and gigged around coffee bars in Soho before he got a manager and changed his name from Thomas Hicks to Tommy Steele.
Steele became famous in the UK as the frontman for the Steelmen, after their first single, "Rock With the Caveman", reached number 13 in the UK Singles Chart in 1956.
Most of Steele's 1950s recordings were covers of American hits, such as "Singing the Blues" and "Knee Deep in the Blues".
The original pop idol, Steele went on to star in some of the biggest West End musicals, from Half a Sixpence to Singing in the Rain.
He appeared on Broadway, danced with Gene Kelly, made Hollywood movies, was friends with Noel Coward and has his own blue plaque at the London Palladium.
Now aged 81, Steele remains as popular as ever, and he's currently getting set to take the lead role in The Glenn Miller Show which will run at London's Coliseum Theatre from July to August.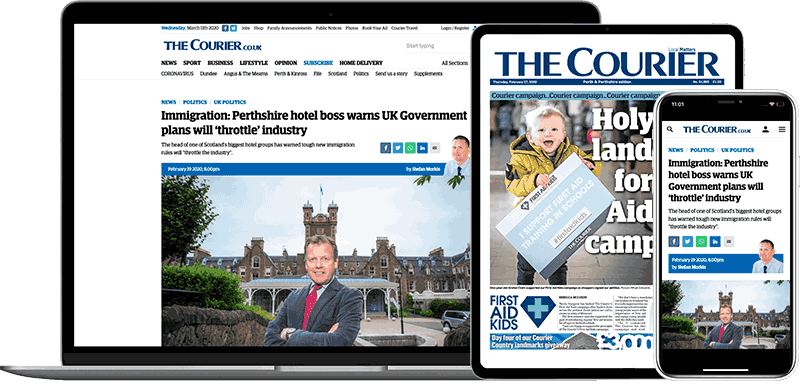 Help support quality local journalism … become a digital subscriber to The Courier
For as little as £5.99 a month you can access all of our content, including Premium articles.
Subscribe