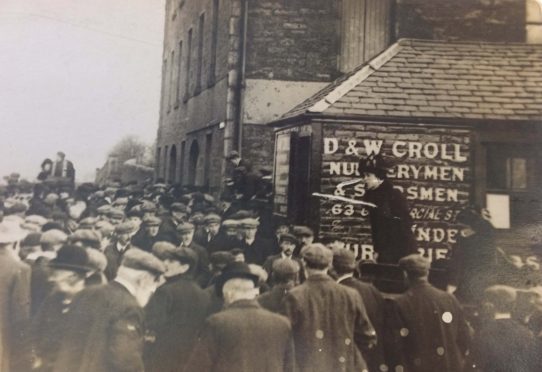 It might well have been one of the earliest examples of 'fake news' — the day a 'traitor in the camp' exposed a secret Dundee suffragettes' bomb plot.
A number of letters "written in a disguised hand" were circulated across the city 105 years ago in May 1913 warning selected victims of what was intended including blowing up a trawler at Dundee harbour.
The author was thought to have been left appalled by the possible consequences of further violence following weeks of destruction across the city.
But Dundee experts have now suggested that the 'leak' might have been something which is now known in the Donald Trump-era as 'fake news'.
Iain Flett from the Friends of Dundee City Archives said: "Extremist fringes of liberal movements now use 'fake news', leaks and shock-horror tactics to generate publicity for their cause.
"It is easy to imagine the social media equivalent today of these letters in 'a disguised hand'.
"It is extremely unlikely that women would have got anywhere near these steel steam trawlers or been able to get hold of the explosives that would have made any serious dent to them, but the press uproar was what they were seeking and what they got.
"Amidst all the noise there was a whole range of moderate women in the suffrage movement who were sympathetic to it and quietly and constantly chipped away at anti-feminist attitudes."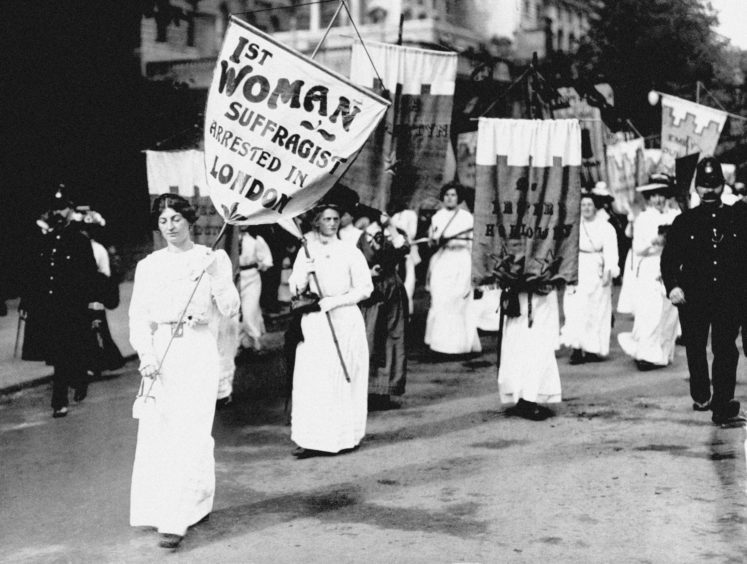 Dundee suffragettes had already burned down Perthshire Cricket Club pavilion and planted a bomb in billiard rooms in Dundee just before the letter arrived.
A newspaper report from the time highlighted the "various objects of attack" which included destruction of a tennis court and billiard tables but stated that "the most serious threat of all" was described as a "scheme which would have been as despicable as it was daring".
The letter warned that a raid was contemplated on the Dundee trawlers while in the harbour and added, further, that one of them was to be blown up.
The writer stated that the warning was given in confidence, and advised the recipient not to speak about it, or to make any inquiry as to his identity, but to be on guard for eventualities.
The author had been left appalled by the possible consequences of what was described as "enthusiasm run riot".
Norman Watson, author of upcoming book Dundee's Suffragettes — Their Remarkable Struggle to Win Votes for Women, said: "Dundee was a town where sisters were doing it and some of Britain's biggest suffrage protests and most devastating acts of militancy took place.
"They may have been vote-less but they certainly weren't voiceless."
Mr Watson said that in the weeks before the letter suffragettes attempted to set fire to West End tennis club; smashed windows in the Nethergate; destroyed hundreds of items of mail by pouring chemicals into Dundee letter boxes; burned down Perthshire Cricket Club pavilion; and planted a bomb in billiard rooms in Bank Street which led to players dropping their cues and rushing outside.
Mr Watson said: "Militancy was deemed necessary because women's lives were changing as the 1800s moved over for the new century.
"But this new economic power was not matched by political power."
Mr Watson said he was wary of giving the leaked letter "any prominence".