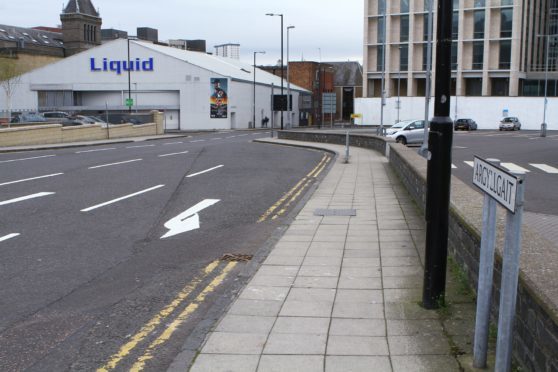 A man has died after he was struck by a vehicle in Dundee city centre early this morning.
The 33-year-old was rushed to Ninewells Hospital with head injuries but, sadly, police have confirmed he has died.
Officers say a 17-year-old is in custody after the incident, which happened at around 4.30am in Argyllgait, off the West Port Roundabout.
The scene of the accident is close to some of Dundee's busiest pubs and nightclubs. The city centre was particularly busy on Sunday night as the bank holiday and Dundee Dance Event encouraged many to enjoy a night in the town.
Officers are appealing for any eyewitnesses to get in touch.
A spokesman said: "Police Scotland can confirm that a 33-year-old man who suffered head injuries after a road traffic collision in Argyllgait/South Ward Road, Dundee, in the early hours of Monday has sadly died.
"Our thoughts are with his family at this time."
The spokesman added: "A 17-year-old man was arrested in connection with the incident shortly after it took place, and remains in custody.
"There were a large number of persons in the area at the time of the incident, and we would ask anyone who saw this incident take place to please contact us, either by calling 101, or speaking to any police officer."
Argyllgait was closed between the Westport Roundabout and North Lindsay Street while police investigated but has since reopened.
(more soon)