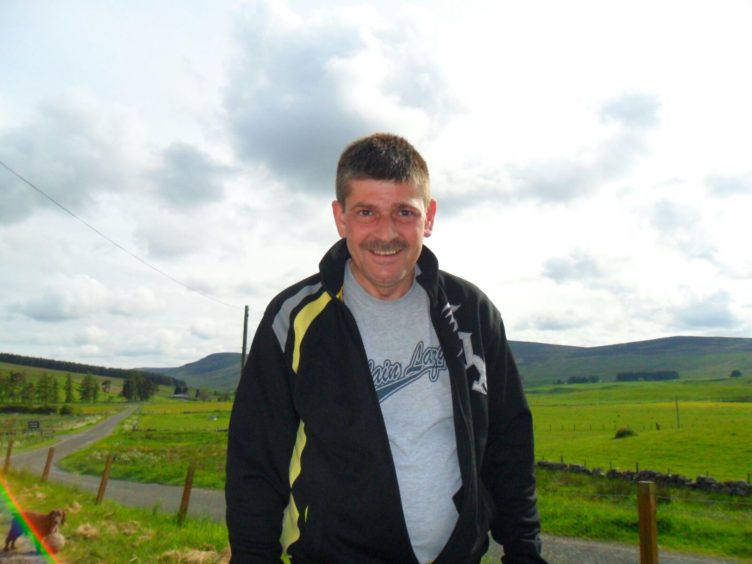 Families of suicide victims in Dundee fear an NHS Tayside review of its mental health services will be a "whitewash".
But Lost Souls of Dundee campaigners cautiously welcomed a Holyrood decision on Wednesday night to launch a full public inquiry if the Tayside investigation falls short.
The campaign group believes at least 10 suicides in the city could have been prevented if better support was available at the Carseview unit.
Speaking to the press on Wednesday, bereaved Forfar dad Malcolm Nichol called for the Health Secretary to resign for ignoring their plight for years.
Mr Nichol, whose son Scott killed himself in 2010, said: "The bottom line is we don't trust Shona Robison and we don't trust NHS Tayside."
On the health board's inquiry he said: "I don't believe for a minute it's not going to be a whitewash."
MSPs unanimously supported a motion that forces the health secretary to launch a probe under the Inquiries Act 2005 if the Tayside-commissioned one fails to meet certain conditions.
Under the successful Scottish Government amendment, the triggers for an upgraded inquiry are a lack independence or if key figures fail to co-operate.
An inquiry under the 2005 Act would ensure independence in the panel and allow the panel to compel witnesses to give evidence under oath.
Gillian Murray's uncle David Ramsay committed suicide in 2016 after twice being rejected for treatment at the mental health unit.
The Dundee campaigner gave a cautious welcome to the Holyrood decision, but said ministers must stick to their promise to "escalate" the health board's review to a statutory inquiry if it is not "truly independent and truly impartial".
The commitment was secured after Scottish Labour raised Ms Murray's case at First Minister's Questions last week.
Anas Sarwar, for Scottish Labour, said his party are supporting the Tayside inquiry on five conditions, including that the chairman is independent and the families are closely involved.
After the vote, he said: "The SNP has now made a promise to the families of Dundee of an independent inquiry.
"That promise must be kept. We will be watching – and if the SNP break the promise we will be there to press the case for a fresh public inquiry."
Ms Robison, who is also the Dundee East MSP, said: "What is important here is that the (Tayside) independent inquiry is just that – independent.
"But most important in all of this is that it has the confidence of the families and they should be involved right from the start in the terms of reference."
The SNP minister added the chairman must have both the "right skillset" and the ability to "inspire the confidence of the families".
John Brown, the acting chairman of NHS Tayside, said their independent assurance report on its mental health services will ensure the board follows up recommendations from health agencies and "provide an opportunity to capture the concerns of the patients and families".
"If the report highlights any areas for improvement, or flags up issues where we can learn lessons, we will make any changes required immediately," Mr Brown added.
'My son felt his life was not worth saving'
A Dundee dad killed himself after being made to feel his life is not "worth saving", his mother revealed.
Dale Thomson, 27, committed suicide within days of his discharge from the psychiatric unit at the centre of claims it has let down the most desperate people in society.
His mum Mandy McLaren broke down in tears in parliament as she recounted a conversation she had with him before his death in 2015.
Speaking before the Holyrood vote on Wednesday night, she said Dale was told there was "nothing wrong with him" and he did not need follow-up treatment at Carseview.
"My son walked out of there and said to me, 'they don't think I'm worth saving'," she told a press conference in Holyrood.
"And this is continuing. My son's not the last and he's not the first. How many more are going to have to do this, how many more families?"
Dale, who had a daughter called Evi, was hearing voices, suffering paranoia and attempted suicide before his admission to Carseview.
He was allowed to leave despite telling staff there he had a suicide plan, his mum said.
"My granddaughter is now going to grow up without a dad because they have failed," Ms McLaren added.
"My son had a total plan, he'd tried it before. He knew how he was going to do it, where he was going to do it, what he was going to use and he told them this.
"They completely ignored that, they thought my son was OK."
NHS Tayside apologised to the family in 2016 after admitting the "care and treatment of Dale fell below the standard we would expect".