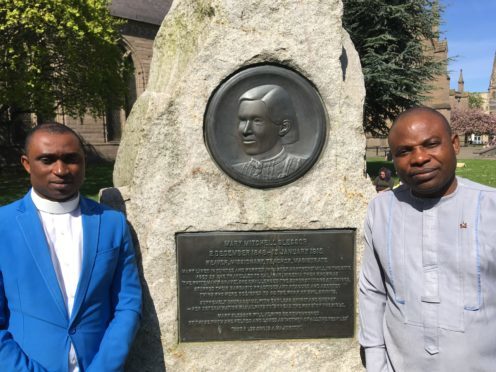 Two missionaries from Africa have come to Dundee to learn about the origins of Mary Slessor, who carried out a lot of work in their Nigerian hometown.
David Inyang and Otareh Otareh, from Calabar, are visiting Dundee to learn about the hometown of Mary Slessor, who spent many years in the Nigerian city where she set up churches, schools and medical care.
The missionaries will be in Scotland for 10 days and arrived late on Friday. Most of their time will be spent in Dundee, but there will a trip to Edinburgh, as Mary Slessor also did some training there.
David is a minister and Otareh is an elder of Calabar Presbytery.
It is hoped that the exchange can become an annual occurrence and will forge stronger links between the cities.
Otareh said: "In particular we are here because of a divine connection between this city and Calabar. We want to learn about the environment that she grew up in.
"At the age of 28 she travelled to Africa and we hope she can be an inspiration to young people who don't have much money so turn to drink and drugs. Mary's life shows that is not the only way.
"When someone talks about Mary in Nigeria, mostly they say she was Scottish but not much else. We decided to come to Dundee because you must dig deeper to understand her.
"Everyone in Dundee has been like a family so far and very friendly to us and so far it has been excellent."
Among those welcoming the Nigerian visitors to Dundee is Reverend Robert Calvert.
"We want to find out what similarities there may be today between the two cities and we want to forge a more permanent link with the city," he said.
"The men have a deep understanding of youth culture and they will be meeting young people in Dundee."
During their time here, the Nigerians will be visiting many local projects and schools, including Morgan Academy and the Verdant Works.
On their first full day in Dundee they visited Discovery Point.
Born in Aberdeen in 1848, Mary Slessor's family moved to Dundee when she was 11.
During her long service in Calabr she helped stop the killing of twins, who were considered evil by tribes people of the time.
She rescued and adopted many twins and taught people about Christianity.
She suffered bouts of illness due to contracting malaria and died in Calabar in January 1915.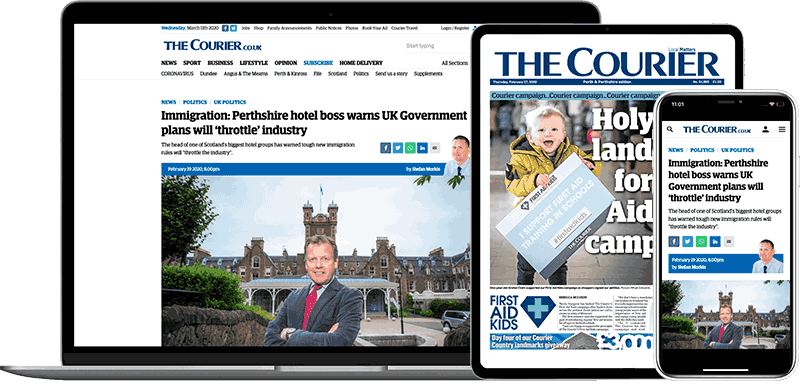 Help support quality local journalism … become a digital subscriber to The Courier
For as little as £5.99 a month you can access all of our content, including Premium articles.
Subscribe