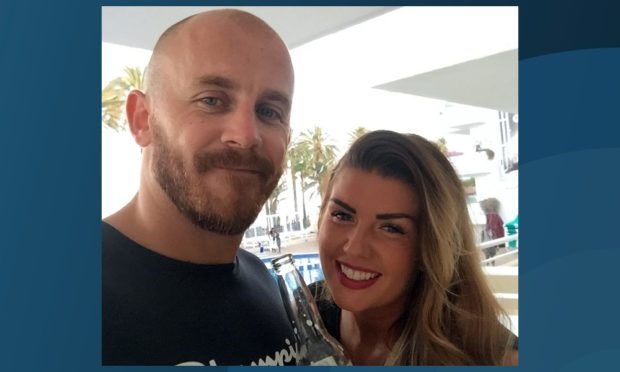 A devoted Dundee husband is on a mission to raise £70,000 for a last-ditch attempt to have his wife's cancer treated.
Greg and Tracey Burke were busy planning their wedding and looking forward to a lifetime together when the bride-to-be was diagnosed with cervical cancer aged just 27.
Three years later, Tracey has exhausted all conventional treatment options and her last hope is to go to Germany to try a pioneering therapy — costing £90,000.
Greg, 34, said Tracey has been his "whole world" since they met 10 years ago and he is determined to do all he can to save her life.
"We were planning a long happy future together but unfortunately life had other plans," he said.
Greg said Tracey's diagnosis with cervical cancer in February 2015 had been devastating for the couple but his wife had endured a series of treatments in the hope of beating it.
"She was given chemotherapy, radiotherapy and brachytherapy as a treatment but unfortunately this didn't cure her and she was then given a total hysterectomy to remove the remaining cancer," he said.
"It is now back on her lymph nodes and further radiotherapy was unsuccessful.
"There is nothing more they can do for her. All the standard NHS treatments have not worked, so the private treatment is our last hope."
Earlier this year Tracey was accepted on to a trial for immunotherapy, a new treatment that is said to have cured some cancer patients.
The treatment uses the body's own immune system to fight cancer by helping it to recognise and attack dangerous cells.
However, the numbers for the trial were cut and Tracey was removed from it.
She is now recovering in hospital from another health issue and, as soon as she is better, the couple hope to travel to Germany where the immunotherapy treatment is available privately.
So far a GoFundMe campaign has raised just over £13,000.
Greg added: "We have some money set aside but it's not going to be enough to cover the whole treatment, so we're fundraising to get £70,000.
"I would like to say a big thank you to the people who have donated and supported us so far.
"I can't imagine life without Tracey by my side – she's my whole world."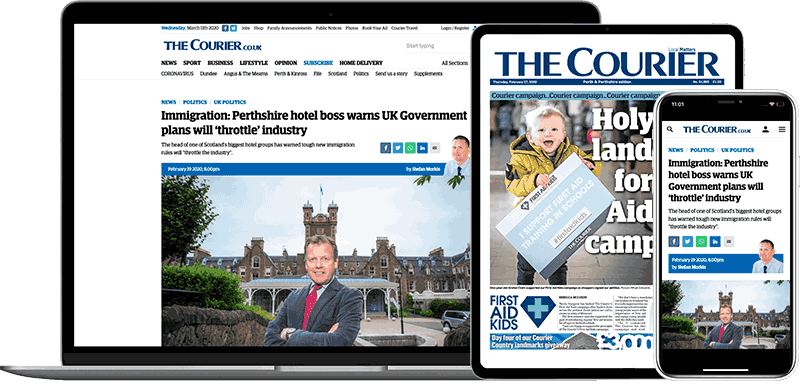 Help support quality local journalism … become a digital subscriber to The Courier
For as little as £5.99 a month you can access all of our content, including Premium articles.
Subscribe