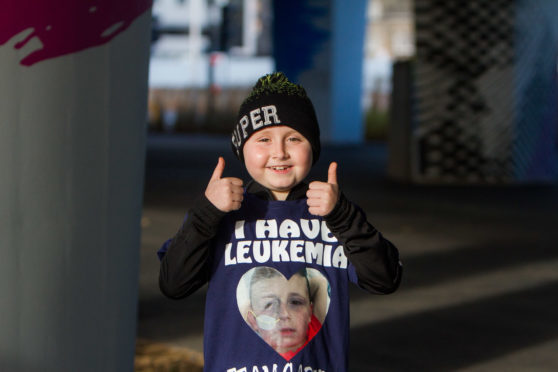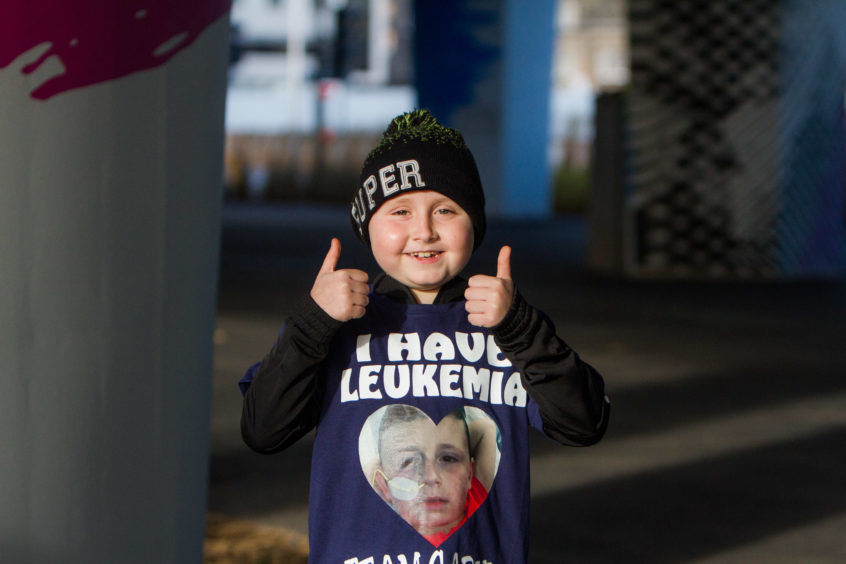 A new drive to find a donor match for sick Tayside seven-year-old Garvie Winter has seen a weekend event organised in Dundee.
Garvie was diagnosed with leukaemia last year and treatment has, so far, been unsuccessful.
The family was told he has a rare tissue type and an appeal to find a match for a bone marrow transplant was launched.
However, a match has yet to be found so family friend Karen King, and Charlene Shaw, one of Garvie's teachers, have organised a public registration event in Fintry.
It is also hoped money can be raised for blood donor charity DKMS.
Karen, whose daughter Agatha was treated for Leukaemia last year, said: "The driving force behind this is to find a match for Garvie, but I thought it would be worthwhile to raise some money for the charity as well.
"There is the stress for the family of travelling to Glasgow, where Garvie is likely to be getting all his treatment now, and still looking after other children as well as the costs of rent, food and bills. I wanted to do something that might help out as I know what it is like.
"But if we can get some more people on the register then that would really give Garvie a chance of finding a match."
The free event takes place on Saturday May 26 from 10am until 2pm at Fintry Church Hall, Fintry Drive.
A simple swab sample is sent for testing and the charity will get in touch if a match is found. People need to be aged between 18 and 55 and in good health to join the register.
Anyone unable to attend but still interested in joining the register can do so via the DKMS website.
The event will also have coffee bake sales to raise funds for the charity. While it is free to join the register, it costs £40 for the charity to test and register donors.
Although unable to attend as Garvie is in hospital in Glasgow receiving treatment to help stabilise his leukaemia, the family welcomed the event.
Haley Winter, Garvie's mother, said: "Karen is a lovely woman and it's absolutely amazing what she is doing.
"I wish me and Garvie could have been there, but it obviously isn't going to happen with him being in hospital.
"It's good to get as many people on the register as possible. It's not just my son's life they could be saving, it's somebody else's child as well."
She added that they are looking at options for treatment overseas, including Italy and the United States, but are awaiting test results before proceeding.
Sarah Gray, donor recruitment manager at DKMS, said: "Please spare the time to attend the event and help find a matching donor for Garvie or someone else in need of a blood stem cell transplant.
"By doing this selfless act and registering as a potential lifesaver you'll go on standby to save the life of someone just like you."
World Blood Cancer Day takes place across the world, aiming to raise awareness of the importance of donations, on May 28.