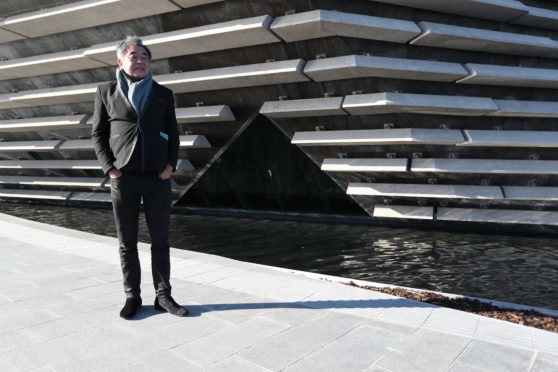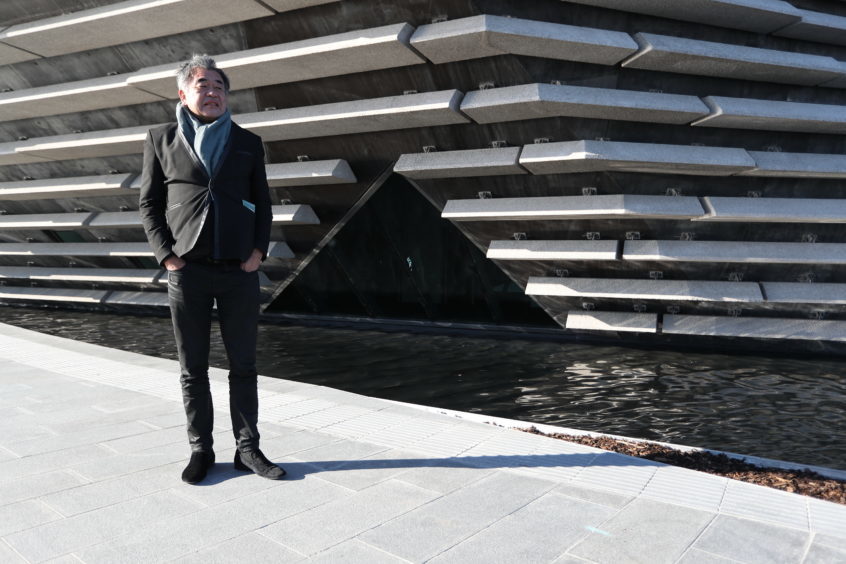 Japanese architect Kengo Kuma has said the V&A in Dundee will prove value for money, despite its price tag rising to more than £80 million.
The waterfront museum, which will open in September, was originally budgeted at £45 million but it was revealed at the start of 2015 the final cost would be £80.1 million.
But in an interview with The Times, Mr Kuma said he is confident the money will prove to have been well spent.
He said: "For long-time value, it isn't a waste of money.
"Architecture should exist for a long time. It should live with its community for a long time. And if we can find the best solution, future generations can appreciate it."
Mr Kuma, who has been chosen to design the stadium for the 2020 Olympics in Tokyo, also said he hopes the V&A will inspire an entirely new approach to architecture.
The 63-year-old had criticised architects like Frank Gehry, who designed the Maggie's Centre in Dundee, and Norman Foster, for designing buildings that, he said, satisfied their egos.
Instead, he wanted to create an iconic building that also has "the modesty and humbleness of nature".
He said: "The building needs to attract the attention of the people, it needs to draw the tourists, because it is a very important project for the city and for Scotland.
"At the same time, the modesty and the humbleness of nature was necessary, I thought.
"My solution was to use this special location between the land and the water to emphasis that humbleness, to create a new type of icon, a new monumentality."
Tickets for the opening visiting exhibition at the V&A went on sale last week.
Ocean Liners: Speed and Style will allow visitors the chance to experience life on a 20th century "floating palace" and was announced as the opening exhibit at the beginning of the year.
Visiting exhibitions at the V&A will charge for entrance but entry to the rest of the museum, which includes the Scottish Design Galleries, is free.
The opening of the V&A will be celebrated with a two-day festival on the waterfront featuring music, dance and other entertainment.