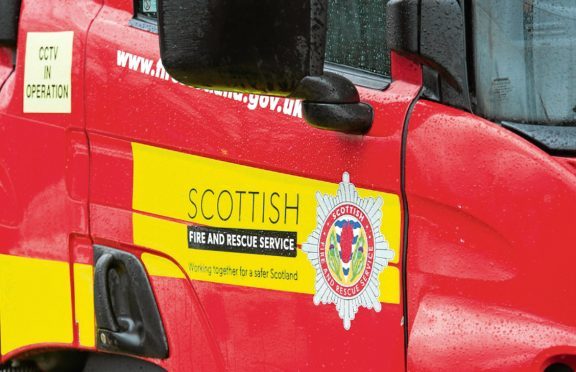 Two horse carriers were destroyed by an early morning blaze at Claverhouse Equestrian Centre on the early hours of Sunday morning.
Fire crews were called to the centre on William Fitzgerald Way around 1.30am.
A horse box and a horse lorry were both destroyed in the blaze.
Fire crews wearing breathing apparatus used two hosereels to put out the flames.
No one was hurt in the incident and no animals were harmed by the fire.
The cause of the blaze is not yet known but police are investigating.
A spokeswoman for Scottish Fire and Rescue said: "We were called to The Stables on William Fitzgerald Way at 1.32am.
"Firefighters used two hosereels and two sets of breathing apparatus."
The centre was able to open as normal at 9am on Sunday.
Nobody from the centre was available for comment.
Last year police launched an investigation after a vandal was spotted cutting down fences and slashing tyres at a Dundee stables.
Staff at the centre raised the alarm noticed fences around a field housing horses had been damaged in December, potentially placing the animals and motorists on a nearby road in danger.
The following evening, someone was spotted entering the yard on three separate occasions and slashing tyres on three vehicles.