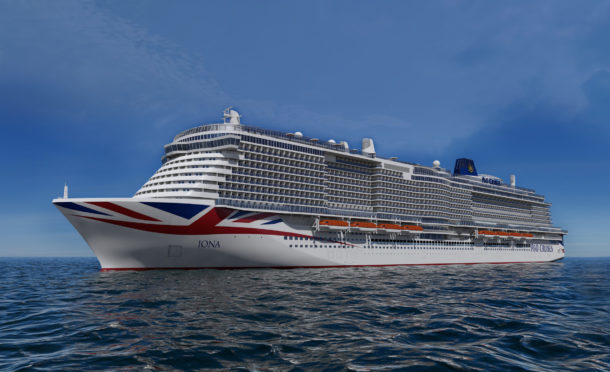 A Dundee woman was "totally shocked" when she won a competition to name a new cruise ship.
Gillian Crooks suggested her daughter's name, Iona, to christen P&O's biggest ever ship as part of a competition that saw more than 7,000 names suggested by 30,000 entrants.
The new 180,000 ton boat is said to be the most environmentally efficient ship in the company's history and was designed specifically for the British market.
Gillian, who lives in Broughty Ferry, says her family – husband David, son Shaun and daughter Iona – are keen cruisers so were interested in entering the competition.
Gillian and David named their 12-year old daughter after the Inner Hebrides island as it holds a special place in the hearts of Gillian's parents.
The 48-year old said: "I was totally shocked.  We've been cruising for quite a few years after my Dad gave us a cruise holiday as a gift about eight years ago. My father got us into cruising.
"We've never actually been to the island, but my parents had been a couple of times years ago and spoke very highly of it.
"Reaction from friends on social media was wonderful. There's so many nice people out there.
"It's one of those things that you can't believe it happened to you. It was a really good feeling."
Gillian came up with the idea of using her daughter's name while discussing the competition with her husband.
She added: "I remember speaking to my husband about it and thinking about entering the contest. I was thinking of names and thought it should end in an A because so many other famous boats seem to do that so I thought 'nobody I know has a ship named Iona'.
"My parents have been to the island a couple of times. It was quite sentimental to them. My dad was quite emotional when he heard my suggestion had won."
A panel pored over all the suggested names to pick their favourite. As she was not the only person to choose Iona, Gillian's name was pulled out of a hat to be declared winner of the competition and as a result will attend the ship's naming ceremony in May 2020.
A spokeswoman for P&O insisted that no joke names, such as the notorious Boaty McBoatface incident, were put forward. She said some of the most common names entered were Diana and Canberra.
Paul Ludlow, P&O Cruises senior vice president, said: "Many congratulations to Gillian on being chosen as the winner of our naming competition and I very much look forward to meeting her and also seeing as many people from Iona as possible at the naming ceremony."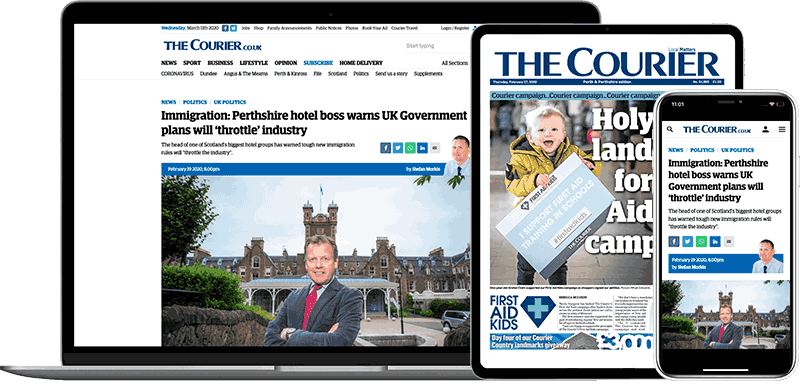 Help support quality local journalism … become a digital subscriber to The Courier
For as little as £5.99 a month you can access all of our content, including Premium articles.
Subscribe