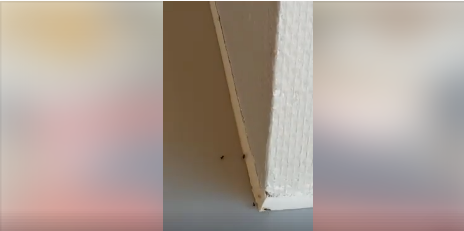 A Dundee man has been left shocked after Burger King bosses told him ants were "not a food safety issue" when he complained about an "infestation" at a local branch.
Joe Murphy, 49, stopped by for a bite to eat at the fast food restaurant in Kingsway West Retail Park earlier this month.
The civil engineer claimed the floor was "stinking" with food, rubbish and ants that were crawling up on the tables.
After putting in a complaint, he said was offered a refund and two free meals, which he has branded "an insult".
A Burger King spokesperson said the company would work with the franchise owner to  "investigate this situation".
However, in an e-mail to Mr Murphy, seen by the Courier, the fast food giant said the ants were "only seen in one area" and were not a food safety issue.
Mr Murphy explained: "The ants were crawling everywhere, all up the table legs and near people's food.
"The whole place was stinking, there was food and food wrappers all over the floor.
"I was disgusted, I couldn't even finish my food so just left.
"I did speak to a member of staff, who told me they'd been having problems with ants for the past two or three years.
"It's shocking that this has been going on for this length of time. If this is what it's like in the public areas, I wouldn't even want to think what it's like in the kitchen.
"I then wrote to head office – they said they were going to deal with it but at the same time said ants weren't a food safety concern and offered me two free meals.
"I was in disbelief, it's quite frankly an insult. I don't want to eat there again and won't be back.
"All I want is an apology and for them to sort the problem out."
A Burger King spokesperson said the company had  "strict procedures in place" to ensure all guests have a positive experience.
The spokesperson added: "We have been made aware of the alleged incident that occurred at Kingsway West Retail Park Burger King restaurant in Dundee.
"We are currently working with the franchisee who independently owns and operates this location to investigate this situation, and pending this, appropriate action will be taken."