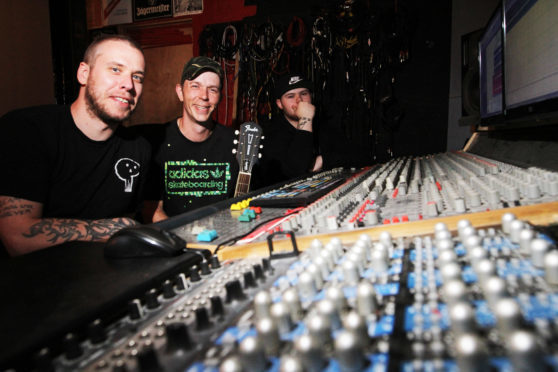 A music school "with a difference" will be offering free tuition this weekend.
Dundee Music Academy will be offering lessons for 22 hours to members of the public to celebrate its opening.
The academy owners are hoping to use music to inspire a sense of community spirit and will be offering varying styles of music tutelage including electric guitar, drums, the Indian sitar and vocal coaching in a "heavy metal" style.
https://www.facebook.com/dundeemusicacademy/videos/181190145768775/
As many as 100 people have signed up for the taster weekend already, with 300 more notes of interest being handed in.
Academy director Dave Gourlay has spent the last five years teaching music in Spain.
He has returned to Dundee inspired to give people from all walks of life the chance to learn an instrument, expand their musical knowledge and experience something fun and new.
He said: "What we really want to do here is make music as accessible to everyone.
"We will be offering lessons which are different from the normal teaching standards on offer at the moment, including group lessons and taster blocks.
"As well as that, we can provide instruments for children and adults who are new to them.
"For those that cannot afford regular lessons, we will be putting free tuition videos on our Facebook and website for people to use.
Paul Randall introduction video

Paul is one of our fantastic guitar tutors. Watch his introduction video and get to know a bit more about him. If your interested in booking a lesson with Paul contact Dundee Music Academy today on 01382 220234Video by Right Hand Man Mediawww.righthandmanmedia.com

Posted by Dundee Music Academy on Wednesday, 2 May 2018
"We will be running social experiments with the people of Dundee to highlight just how much music affects our lives and how many benefits it has on us physically, mentally and emotionally.
"Music can be such a benefit for communities, it can bring cultures together and teach people about themselves.
"Hopefully in the near future we will have support from the local authority and young persons' charities, but at the moment a lot of time and skills have been donated to us, including by media company Right Hand Man, who have produced our  website and a number of videos for free."
People of Dundee, What does music mean to you?

People of Dundee, What does music mean to you? We want to hear from you!!! send us a 10-15 second video talking about what music means to you and lets come together and make something amazing. Send your videos to contact@righthandmanmedia.com so that we can put them together and make a series of video's that give us a great insight into the amazing people that live in Dundee. Please share, like and spread the word. Nominate 5 friends and send us your videos. Lets get involved and let music bring us all closer.

Posted by Dundee Music Academy on Monday, 14 May 2018
Places are still available for budding musicians of all ages and abilities, with classes taking place at the academy on Blinshall Street from 10am on Saturday and Sunday.
See more at www.facebook.com/dundeemusicacademy.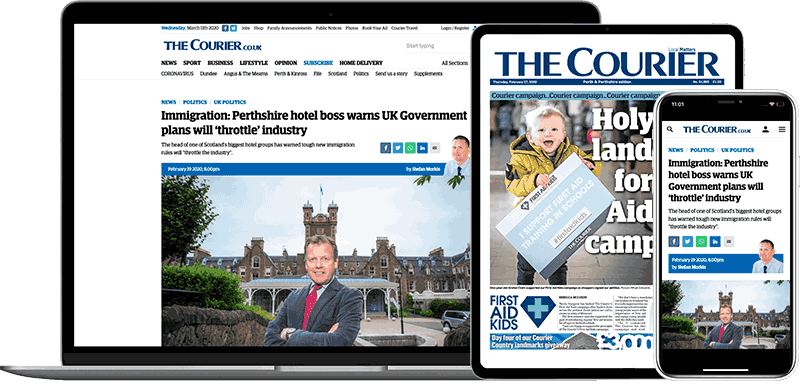 Help support quality local journalism … become a digital subscriber to The Courier
For as little as £5.99 a month you can access all of our content, including Premium articles.
Subscribe