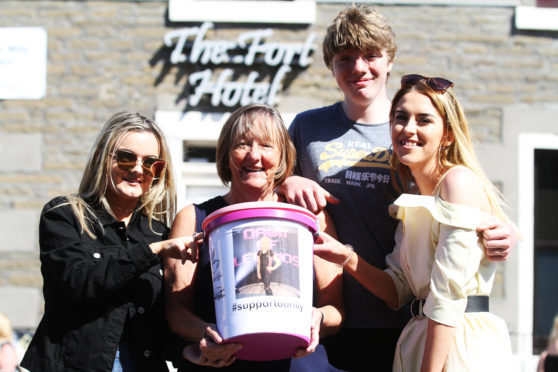 Broughty Ferry residents turned out in their droves for a local pub's Big Weekend event to raise funds for a brave 10-year-old Perth girl who is battling cancer.
And big-hearted publican John Black from The Fort Hotel vowed to double whatever cash is raised by the three-day festivities, with all proceeds going to the family of inspirational youngster Lily Douglas.
Lily and her family travelled to Jacksonville, Florida, last month so she could undergo pioneering proton therapy treatment in her fight against Ewing's sarcoma, an aggressive form of bone cancer.
But family members and volunteers in Scotland have kept up the fundraising efforts and were cooking up a storm yesterday as local residents got the chance to see a selection of supercars brought in from across Scotland.
Gran Mary Douglas, who estimated that nearly £300 was made from selling burgers on the Saturday alone, said the turnout had been "brilliant".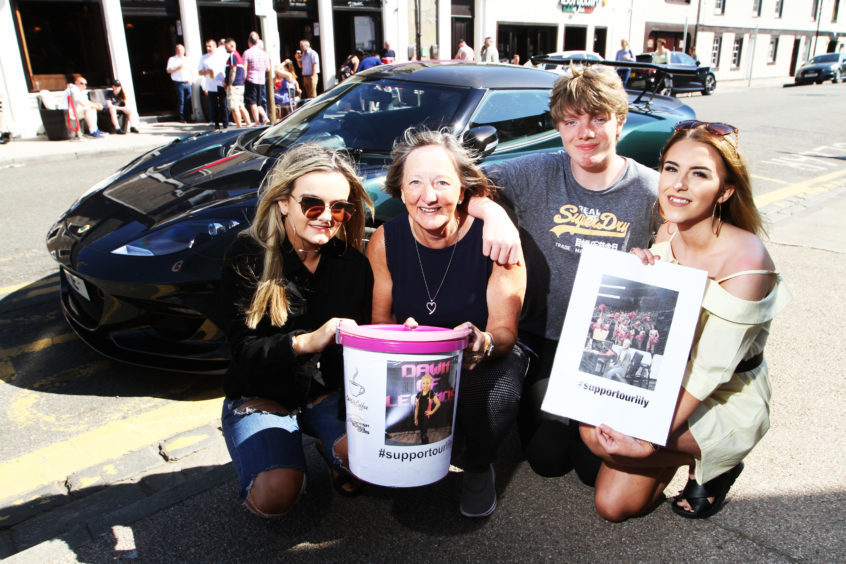 "It's been really good so far and apart from the barbecue going on fire briefly earlier on, everything has been going really smoothly," she said.
"It's great that everyone has come out and it's been a really enjoyable weekend."
Keen dancer Lily, who is a member of the JGN Dance Attic studio in Perth, was diagnosed with the cancer 12 months ago but has impressed everyone with her determination and positive spirit.
The St John's RC Primary School pupil has raised more than £34,000, triumphed in a solo dance category at the UDO Scottish Street Dance Championships and even met her heroes Little Mix in Dundee last year.
Mr Black said he chose to back Lily's fundraising efforts as this year's Big Weekend charity after being inspired by the youngster's positive outlook.
"She's just so high spirited with everything she's going through so I got in touch with the family and told them there's no outlay, just come down and cook and everything else is yours," he said.
"The family don't know it yet but whatever they raise, we're going to double it. It's been a great turnout and we've been really pleased to do anything we can."
Each year the pub's Big Weekend works with a local charity, with suppliers Scott Brothers, JJB Foods, Turriffs, Food Options, Batleys, and Allison and Steven donating the food and essentials, and Visocchi's donating their ice cream.
The Fort Hotel's Big Weekend started in 2006 and has become a firm favourite with locals.
It has grown each year, with 2018 boasting its busiest line-up yet featuring 25 bands and DJs playing over three days.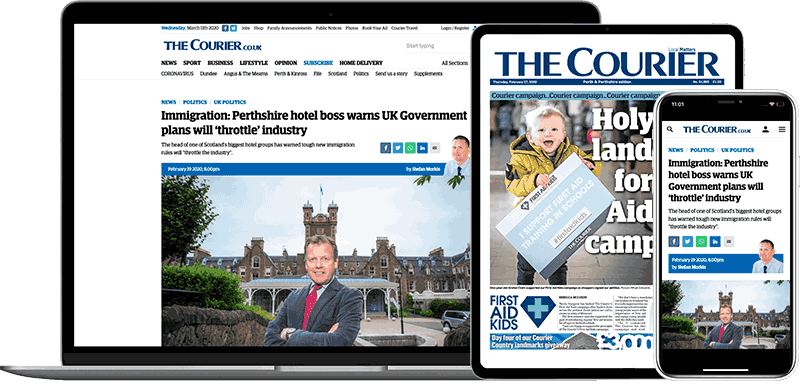 Help support quality local journalism … become a digital subscriber to The Courier
For as little as £5.99 a month you can access all of our content, including Premium articles.
Subscribe