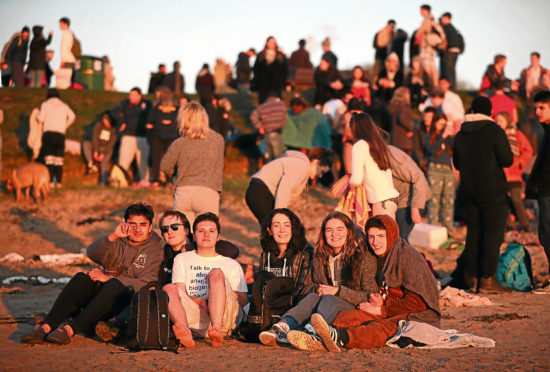 The best of Dundee's sunshine looks likely to be behind us — at least for the time being — as the Met Office has said there is a chance of rain this week.
After temperatures rose well into the 20s over the Bank Holiday weekend, the next few days look set to be much milder.
Temperatures are expected to remain in the mid-teens, but there is a 40% chance of rain by Thursday.
It is a similar picture for Perth, with a chance of rain by Thursday and cloudier skies. The city is expected to have temperatures in the high teens towards the end of the week, however, and the Mercury could still get as high as 22 °C today.
There is bad news for gardeners though — the Met Office does not expect the rain to last.
It is forecasting another dry weekend across Courier Country, albeit cloudier and not as warm as the one we just enjoyed.
A Met Office yellow warning for thunderstorms in the south of England and Wales is still in place today, but in a reduced area taking in London and extending as far as Cornwall to the west and Suffolk to the east.