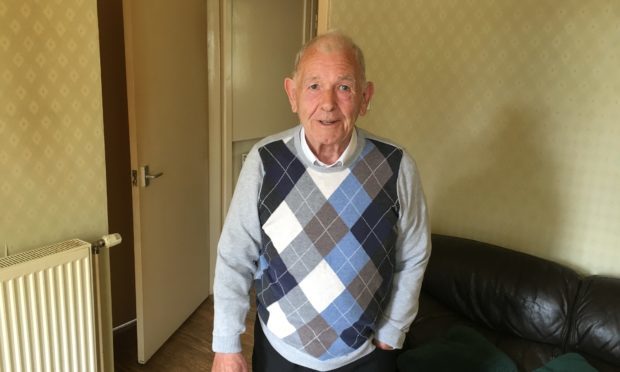 A sneak thief has taken advantage of the recent heatwave to target elderly residents in a quiet Dundee street by climbing into their homes through open windows in the dead of night.
One woman was threatened after disturbing the intruder as he ransacked her Ancrum Place home in the early hours of Monday morning.
The woman managed to activate her community alarm, which scared the man off.
She was left shaken, but not hurt, by the incident.
It came just a day after the woman's 84-year-old neighbour Thomas Glancy was robbed in a similar manner.
Mr Glancy, who requires a mobility scooter, had his wallet, containing £400, stolen.
The octogenarian said he now wants to move home because he no longer feels safe as a result of the break-in.
He said: "It was that hot I just left the window a bit open but the boy managed to put it right up so he could get in.
"I was in my bed and never heard a thing."
Mr Glancy said when he woke up on Sunday he discovered his wallet had been taken from clothes on the couch.
"I put my hand in and my wallet, with about £400 in it, wasn't there," he said.
"That's pretty much my money for the month. I'm waiting for my daughter to come and take me to the bank.
"The police have stopped all my cards so they won't be able to get any money from them."
Mr Glancy called the police after the break-in.
He said: "I've never had so many police in my house in my life.
"I'm thinking about moving to another house now. I've lived here for five years but don't feel safe.
"My daughter said to me it's lucky I didn't disturb him as I'm not so good on my feet anymore."
The robber even left a muddy footprint on Mr Glancy's windowsill as he climbed in and out of the flat.
The two break-ins to ground floor flats in the block have shocked neighbours.
Lochee SNP councillor Roisin Smith added: "Everyone should feel safe in their own homes."
A spokesman for Police Scotland's Tayside Division confirmed an investigation is underway.
He said: "If you were in the Ancrum Area between 1 to 2am on Monday morning and were aware of anyone acting suspiciously, please call 101 or speak with any police officer."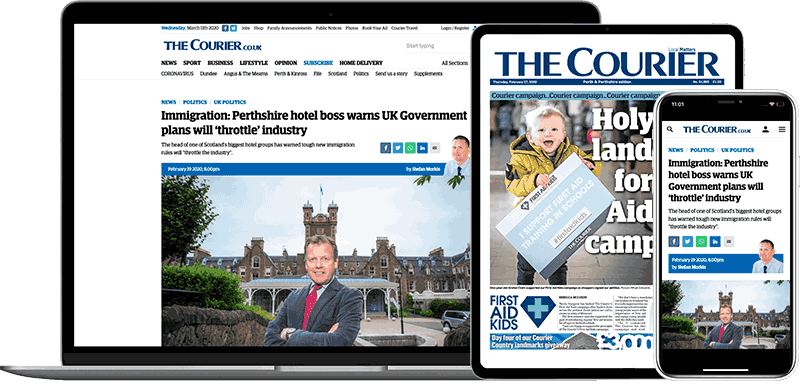 Help support quality local journalism … become a digital subscriber to The Courier
For as little as £5.99 a month you can access all of our content, including Premium articles.
Subscribe