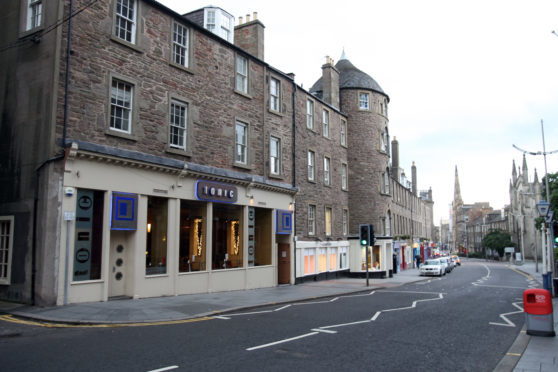 A woman has been jailed for attacking and robbing a student at knifepoint on Dundee's Nethergate.
Janette Melrose wept in the dock at Dundee Sheriff Court as she was told she will be behind bars for 27 months.
Melrose, 32, of Bonnethill Court, and a man, who cannot be named for legal reasons, attacked the terrified 24-year-old Latvian woman on Nethergate and they pulled a knife on her before stealing her bag.
The man was jailed for 28 months for his part in the armed robbery.
The court was told Melrose asked student Jekaterina Maksimova, who was on her way to work at a bar at Dundee University Students' Union, for the time.
After telling her the time, the student walked away but was grabbed from behind and held round the waist by Melrose, who was shouting: "Give me your bag and your mobile phone."
The man grabbed the bag from her shoulder and Melrose said again: "And your mobile."
The terrified woman screamed "help," and ran off to DUSA, where her colleagues contacted police. Customers of nearby Tonic witnessed the incident.
The following night a woman who witnessed the robbery spotted the pair sitting on a bench near The McManus and followed them before contacting police who arrested them.
Both accused admitted the offence.
The man had also previously admitted possessing heroin and an offensive weapon on April 29.
He was admonished on the drugs charge and given a further two months in jail for the offensive weapon charge.