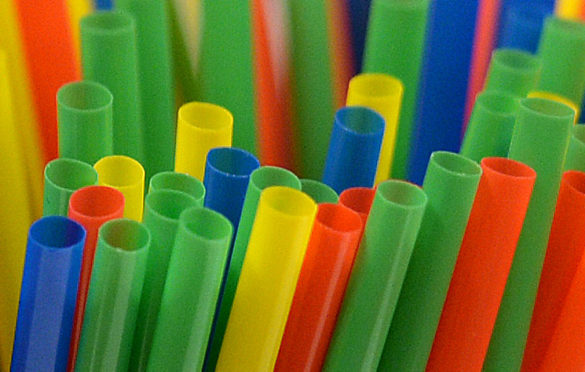 Dundee City Council is to work with hotels, pubs, cafes and restaurants in a bid to cut down on the use of plastic.
The local authority's policy and resources committee agreed on Monday to give its official backing to the Final Straw campaign, which is urging organisations to give up single use plastic items such as straws because of their harmful impact on the environment.
However, members also backed an amendment submitted by Labour West End councillor Richard McCready urging the council to work with businesses to encourage them to use less plastic.
Mr McCready's amendment asked the council to "instruct officers dealing with licensing of hotels, public houses and restaurants to examine any ways in which the unnecessary use of plastic can be eliminated from these premises".
He said: "I'm not looking for them to use a stick but to use a carrot – it's about encouraging organisations to change their behaviour.
"We've all been in pubs or restaurants where you order a drink and get a straw whether you've asked for one or not.
"There is already a huge groundswell of public opinion."
Mr McCready added that people who required straws would still be able to get them.
Licensing committee convener Stewart Hunter said he would raise the issue when he next meets members of Dundee's licensing board, which represents members of the licensed trade.
Dundee's Apex Hotel has already decided to bin single use plastic items.
The hotel group calculated that more than 33,000 straws were used in the past 11 months in Apex properties and has pledged to use recyclable materials at its sites from now on.
Chief executive Angela Vickers said: "Like many others within the hospitality industry, we are determined to play our part in protecting the environment.
"It is our duty to be environmentally conscious so it was important to us to ensure plastic straws were banned from all our hotels.
"When you think of the potential billions of straws that are used every year here in the UK, this is a step in the right direction to ensure we are doing our bit to help reduce the plastic that is put into the environment."
Apex will now only use paper straws or those made from entirely recyclable materials at its hotels.
According to environmental group Friends of the Earth, 12 million tonnes of plastic, which can be fatal to wildlife, ends up in the sea each year.
Public bodies and private firms are taking steps to reduce the amount of single-use plastic in circulation.
The Scottish Government banned  single-use coffee cups this week in a bid to stop 450,000 of them being thrown away each year. Many independent and chain coffee shops offer discounts for  customers with reusable cups.